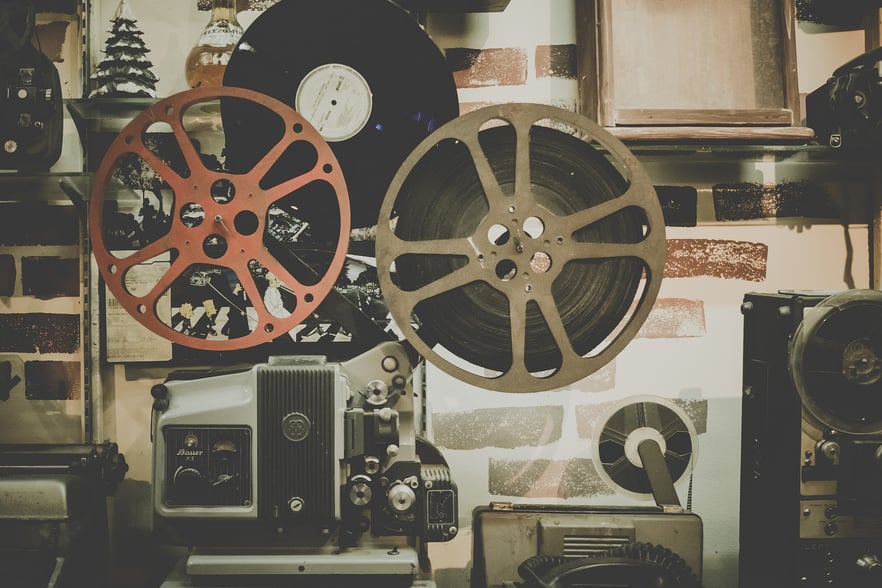 Netflix completely changed the way we watch TV.
With hundreds of great films and TV shows right at your fingertips, ready to be instantly streamed onto any device you have to hand, it is easy to see how Netflix has gained over 93 million subscribers.
Whether your thing is binge-watching the latest season of House of Cards or delving into the world of obscure Japanese anime, everyone loves Netflix. You can't argue with the numbers.
The death of DVD?
What not many people in the Netflix generation realise is that it actually began as a DVD-only delivery service in 1997. Online streaming was only introduced ten years ago. For those that don't remember, a DVD is a shiny round disk you have to put into your computer or TV before you can watch a film. Mind-blowing isn't it.
Netflix's streaming service signified a new direction for the company, and for obvious reasons, the number of DVD subscribers took a massive hit. Why go through the effort of waiting for one film to be delivered, watching it once and then returning it when you can have instant access to a huge array of titles, anywhere at any time?
Since 2014, Netflix have spent no money whatsoever on marketing their DVDs, completely focusing their efforts on the streaming service, which by comparison had a marketing budget of $65 million in the first quarter of 2014 alone.
But remarkably, 4.1 million people still pay to have Netflix discs delivered to their mailbox.
Who are these people?
Are they technophobes and Luddites who refuse to embrace new technology? Or traditionalists and hipsters who have all their music on vinyl and yearn for the good old days before everything existed in the cloud?
Not necessarily. There are plenty of valid reasons for still preferring DVDs to streaming. For one, although the technology is rapidly advancing, streaming services are typically several years behind the cutting edge with regards to video and sound quality. If quality is more important to you than convenience, DVDs are the way to go.
The number of Netflix DVD subscribers is declining rapidly with every year that goes by, yet DVD subscriptions are still generating a huge amount of profit. Considering the service has a marketing budget of zero pounds that's a fairly solid return on investment.
Why are Netflix still renting out DVDs?
A spokesperson for Netflix claims the company has "never discussed shutting down DVDs since there are still lots of folks who subscribe, often to both streaming and DVD by mail."
Nevertheless, it can't go on forever. Inevitably, Netflix will have to terminate the DVD service when the dwindling numbers eventually reach the point that it no longer makes sense to continue.
In the fourth quarter of 2016, the service lost 159,000 subscribers. Although Netflix doesn't report the number of those who transitioned to streaming-only subscriptions, it's likely that the percentage is fairly high.
The popularity of video on demand (VOD) services is increasing at a rapid rate, and traditional TV services are being quickly replaced by services such as Netflix, Amazon and Hulu. Many technology, media and telecoms companies around the globe are already striving to align their business models accordingly, including hiring highly sought-after and low-supply talent in this area. The future of TMT recruitment is beginning to look very different indeed.
What else does the future hold in store for recruitment?
And how will both recruiters and job seekers benefit from the changes?
This short eBook on the future of tech recruitment will give you all the answers you need to future-proof your recruitment process.
---