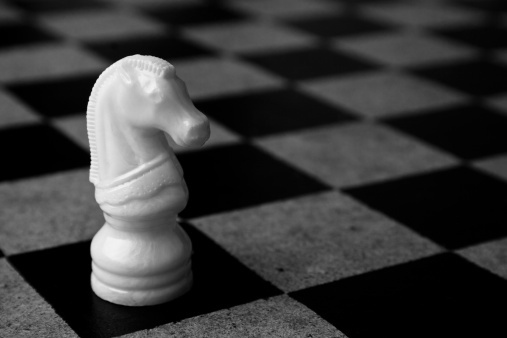 Who is unaware of or never been involved in a project or programme that just seems to keep failing? The chances are that at some point in your career you will be asked or tasked to 'fix it' or 'just get it delivered'. Some of us jump at the chance and dive into fixing the symptoms of the perceived failing and try and operate our way to success, others take a more formulaic and back to basics approach. The choice is yours but my experience suggests that the latter is almost always more successful.
You will come under enormous pressure to deliver quick wins, push the numbers up or whatever the key outcome metric is, but don't be bullied. So here are a few pointers for white knights that will hopefully help those that are new to fixing broken projects or programmes.
1. Layout your approach and plan
This seems obvious, but is an essential first step. This plan defines what you will do and assess before you start executing recover. More importantly, it sets the expectations that although some changes may occur quickly and may result in improvement, the opposite may be true and that your planning horizon may start off quite limited. You could work with the sponsor to build a Sponsor Brief, but rarely have I seen this work; just stay close to the sponsor tactically and strategically. The golden rule is to assume nothing even if you have had some prior exposure or engagement with the project or programme
2. Recognise the 'what' and 'why' of past state
The chances are that the project or programme has undergone multiple prior attempts to recover, formal or otherwise, and that you are just the next attempt, so what's going to be different? Treat your engagement as a crisis event where nothing can be considered business-as-usual, no stone can't be turned and that your business will go as far as it needs to recover. Gather materials from the original project or programme set up, plans, objectives and the most contemporary and any gap reports. The chances are that someone, either internal or external, has completed some form of project assurance work prior to your appointment so do gather all that is available recognising that these are all past state. As a word of caution do watch out for misleading or biased reports as emotions will no doubt be running high and many involved will be battered and bruised. Don't be tempted to conclude your assessment at this stage, there is more to do.
3. Do your personal assessment on current state
This is perhaps the most critical and risky stage of the process so don't rush in and change stuff until you are really sure. You only have one chance to pivot so play your cards wisely. Using the existing assessments above are a good aid to completing yours and also to meet with those directly engaged in the delivery and key stakeholders. Be formal about this as you will be assessing both the performance of the project or programme and the individuals involved (you will be picking your core team from this work, do expect some mood hoovers). Don't forget to capture the facts and opinions in a form that helps you report back to the sponsor and the responsible board. Keep your sponsor engaged throughout and feed with progress reports. There are three key questions that you will need to answer at this stage: What (Situation) is failing, Why (root causes) and Best remedy. Use your favourite problem solving technique, be it L6S, Kepner-Tregoe or any others that help your analysis but don't offer solutions just yet. One golden rule, never disrespect the past or the individual colleagues involved.
4. Validate objectives and refocus
Again, you only have one chance to pivot the project or programme so be sure you know, a) Why this project or programme is important, b) what are the key objectives, c) critically the imperatives (time, cost, quality), d) that your remedies will 'fix it' and, e) how you will know this is true. It is highly likely that the Why, What and/or Imperatives would have changed since the project or programme inception.
5. Build the recovery plan
This is best done with your core team that you know really do get it; mainly the why. You could be in great shape to define the project or programme to done, but in the majority of cases your ability to plan has a limited horizon. This is fine but you need to put in place the mechanism for review and refocus as you execute the recovery. Outside having clear and agreed Why, Objectives and Imperatives and your relationship with the sponsor, picking your core team is fundamental to success.
Do you want to write a brilliant guest blog post for Vine Resources? If you have some professional, technical expertise you'd like to share, get in touch here with your idea.
---