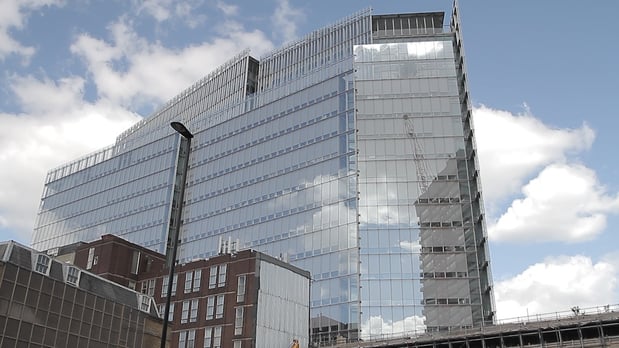 It's a new home and a new start for all of us here at Vine Resources.
We have just moved to a new location in London Bridge and are quickly settling back into the swing of things.
But while the view might be a lot nicer, nothing has changed.
We are still continuing to provide the best possible service to our customers and candidates, and as a company we are always on the lookout for industry-leading talent for future-thinking companies.
Our new office is perfectly situated in the News Building, right outside London Bridge Station and the Shard. We love its central location (especially the proximity to Borough Market) and if you ever want stop by for a coffee and a chat, please feel free.
There is a lot going on in the coming few months, and we are creating lots of exciting content and events to help companies in the technology, broadcast media and telecoms industry to find and attract the top talent.
Job Ad Copywriting Workshop
Crafting better job ads helps companies to attract better candidates, fill roles faster, stand out from your competitors and improve your company's brand perception.
For this reason, we are running a job ad copywriting workshop, in which you can learn the fundamentals of turning every job brief into an engaging and effective job ad.
The workshop will be run by our Marketing Manager Charlie Knight, from whom you will learn:
How to structure an effective job ad

The principles of compelling and effective copywriting

How to turn even the most boring of job descriptions into a captivating ad that attracts top talent

How to optimise your ads for Search Engine Optimisation (SEO)

How to use ads to showcase your company's personality

How to avoid the most commonly-made job ad mistakes (including avoiding the worst clichés)
The Vine Resources Podcast Show
How did the top business leaders in the world achieve their success?
Find out in our brand new technology podcast – the Vine Resources Podcast Show, where we will be interviewing some of the most inspiring and successful people in Technology, Broadcast Media and Telecoms.
Our guests will include leading CEOs, CTOs and the movers and shakers in the industry.
Be inspired by their journeys, their challenges and their successes that have got these business icons to where they are today.
Keep an eye out for the first episode in the series next month, which will be available on iTunes, SoundCloud and our YouTube channel.
If you're interested in being interviewed, please send an email to our marketing manager and we can either come to your office or interview you over the phone.
Recruitment Drop-in Clinic
Meet us for our monthly recruitment clinic for people involved in recruitment in Tech, Media or Telecoms over a few drinks.
Join me, the founder of Vine Resources; for a recruitment Q&A session as well as discussing such topics as writing better job ads, sourcing candidates, managing the interview process, application tracking systems, managing contractor compliance and much more.
Interested?
If our copywriting workshop, technology podcast or recruitment Q&A are of interest to you, follow the links now to get involved. Alternatively you can get in touch with me at david@vineresources.com for more information.
We hope to see you in our new home!
---