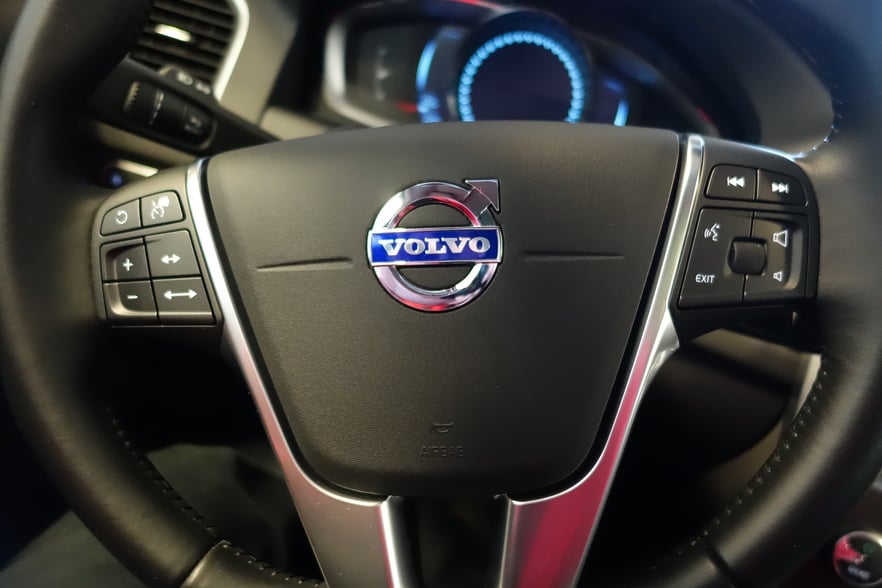 A new era of in-car productivity has arrived.
No, not driverless cars – you're still going to have to wait a while for those, but for now you can make use of the next best thing – in-car video conference calls.
Volvo Cars has announced that it will introduce Microsoft Skype for Business to its new 90 Series cars, becoming the first car manufacturer to integrate such a productivity tool.
While commuting to and from the office, drivers can view their meeting schedules, and join via a single button press on the in-car centre touchscreen console.
That's right, the workplace of the future is a Volvo V90.
The benefits
Volvo's aim in integrating this technology in their cars is to make their customers' lives easier and safer.
"Skype for Business represents another big step forward for our in-car connectivity and communication offer … we see a future where flexible in-car productivity tools will enable people to reduce time spent in the office. This is just the beginning of a completely new way of looking at how we spend time in the car," says Volvo's Vice President of Consumer Connectivity Services.
The Skype integration gets around some of the frustrations that come with conference calls, such as entering long codes to participate, and makes the process a lot easier and more efficient.
This represents a huge leap forward for workplace connectivity and productivity. We are seeing a rapid growth in adoption of technology designed to reduce the amount of time spent in the traditional office.
But this is just the start.
The Microsoft/Volvo alliance will have much more to offer in the future. They are looking into how smart technology might be used to benefit busy drivers through voice recognition and intelligent recognition of context, along with insights derived from calendars and other sources.
Even further down the road, the emergence of autonomous driving will continue to expand the applications of in-car productivity software.
When this will happen is still very much up in the air. But one thing is certain – the autonomous car industry will only get bigger. Companies around the globe are already striving to align their business models accordingly, including hiring highly sought-after and low-supply talent in this area.
The future of TMT recruitment (technology, media and telecoms) is beginning to look very different indeed.
What else does the future hold in store for recruitment?
And how will both recruiters and job seekers benefit from the changes?
This short eBook on the future of technology recruitment will give you all the answers you need to future-proof your recruitment process.
---