Our clients have always told us their people are their most important asset and their #1 priority.
Increasingly however we are seeing that finding and attracting the right talent is harder than ever for more and more companies.
This is especially important in niche sectors where you may need additional resource due to business growth or new projects, you may have lost resource suddenly and of course, always have the need to hire quickly!
Hiring managers have departmental responsibilities and hiring is becoming more complex, adding an increasingly heavy burden.
As a recruitment business with over 15 years specialising in reaching and sourcing hard to find talent, we are well-positioned to partner with you to help you get the right talent onboard that meet your unique needs.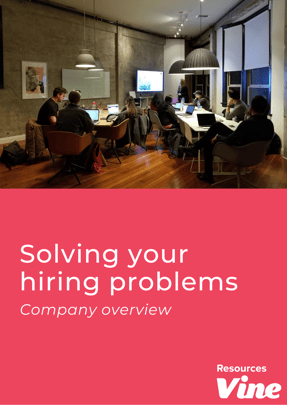 For more details about us and how we work - download our brochure here!

Good luck!
(PS - don't forget to follow us on LinkedIn & Twitter for more content on how to hire more effectively!)
---