Episode 1
As well as being one of the leading telecoms companies globally, Vodafone are known for their commitment to women, both within Vodafone and around the world.

Not only does Vodafone plan to bring mobile technology to an additional 50 million women by 2025, but they recently launched the world's largest recruitment programme for women on career breaks.


We talked to Catalina Schveninger (Global Head of Resourcing) and Maria Ursu (HR Business Partner) about their female diversity initiatives as well as the challenges and opportunities for women in technology.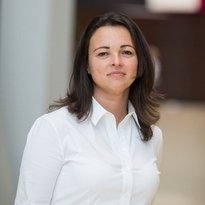 ---