Episode 40
JBoss, by Red Hat, is the leader in enterprise-class open source middleware. JBoss Enterprise Middleware is comprised of certified, supported platform and framework distributions that are based on JBoss Community projects.
JBoss Enterprise Middleware is a comprehensive open source middleware portfolio that includes both integrated platforms and plug-and-play frameworks that give users more flexibility and technology choice.
We spoke with Mark Little, CTO of JBoss. Enjoy the show!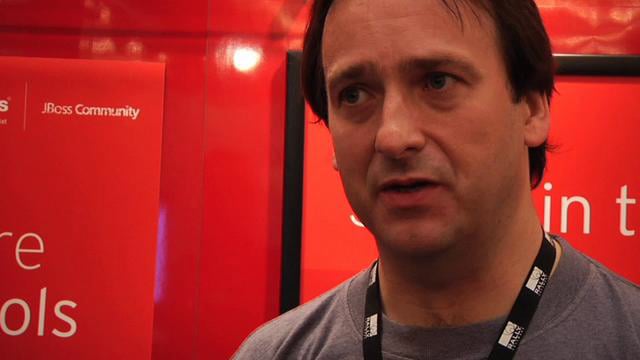 ---