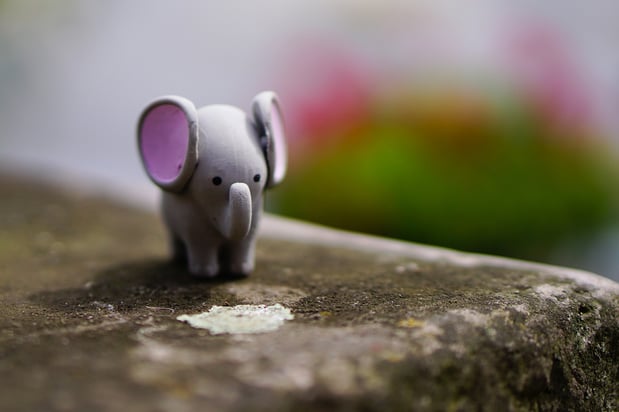 How I love these casual online forum chats where people speak about Information Security with terms like "cybercops," "anti-Snowden" or references from Swordfish. Don't get me wrong, Swordfish is a good Friday-night Netflix movie – if you manage to get over Travolta's haircut – however the one question about Infosec still remains. Would you leave your front door open in a street with 3.77 billion strangers?
If the answer is yes, you are either a troll, a monk in the Himalayas or completely oblivious to human possession. If the answer is obvious, now you have a general understanding why Information Security is essential. I mean, we all lock our doors, install security measures to our shops and hire guards when and where necessary; it should be as simple as that to grasp, right?
Apparently not.
For some unexpected reason, most companies in the Anno Domini 2017 fail to grasp the simple notion of how and/or why Information Security is important. The numbers speak for themselves as last year, half of UK businesses were victims of frequent cyber-attacks. In the past few years, companies have been deliberately ignoring the elephant in the room, risking possible cyber threats and dismissing cyber security infrastructures and professionals as "unnecessary expenditure." I'm sure that I'm unable to convince financial experts and budget regulators of the importance of Infosec as a security measure. However, as people who appreciate investment and business growth, I'm sure they would appreciate what a fine investment that is:
All about results.
Business consultants, analysts and experts will tell you that the best way to measure an investment's success is tangible, hard to dispute, well-earned and put-on-paper results. Unfortunately, I have to disappoint all those who disagree with Infosec's importance or effectiveness as 'unmeasurable' or 'hard to identify'. Despite most non-revenue generating departments, Infosec's success is measured by actual results, not activity. Next time we are willing to hire one more HR intern over an IT security specialist we might be willing to consider the actual value for business and how we can monitor that.
Credibility and HR development.
Many companies pride themselves on how they nurture employees and help them develop to credible and successful professionals. Cyber security specialists not only practically demonstrate their credibility through their work, but most of them are willing and able to further improve cyber-security, by training managerial and non-managerial personnel to raise their awareness on possible threats. To those who dismiss this argument as redundant or inapplicable in the average SME, I need to remind that most cases of successful cyber-attacks were due to human error or carelessness.
Risk management and prevention.
Since the new millennia, e-commerce through websites has been essential to enterprises of all sizes, let alone the rise of social media as a main resource of marketing for most start-ups. Now imagine what a possible security breach would mean for online retailers or a possible Twitter hack for entertainment companies and broadcasters out there. Sounds catastrophic, doesn't it? Thankfully our Friendly Neighbourhood Cyber-man is there to save the day in worldwide web. InfoSec professional measures can be of life and death importance in such situations and industries, contributing to a rather unconventional, yet necessary cyber risk management and ensuring prevention of such disasters.
Latest trends on Information Security show significant changes in the industry. The die has been cast and organisations are now fully aware of any risks involved in such an investment. I would hate to say that history repeats itself but I recall a certain… uncertainty about social media advertising back in the "conventional" era of TV and billboards. Uncertainty proven wrong, judging by the ever increasing investment in social media marketing and the rise of demand on media experts.
It is known that the business world can be a rigid environment, full of 'back in my day' experts and owners. However, in contrast to marketing, e-commerce and other recently revolutionised industries, Information Security actually stands as not only as a possible profit-maker but as a serious social and business subject. Should companies continue to choose to ignore the aforementioned big, grey animal in the room or not, the die has been cast and business owners have been informed. Hugh Jackman may not pose a threat to their income, but other dangers lurking in the web will.
The cyber security industry is booming, and companies around the globe are already striving to align their business models accordingly, including hiring highly sought-after and low-supply talent in this area.
Find out how the future of technology recruitment is changing in our short eBook. Just hit the download button for all the answers you need to future-proof your recruitment process!
---