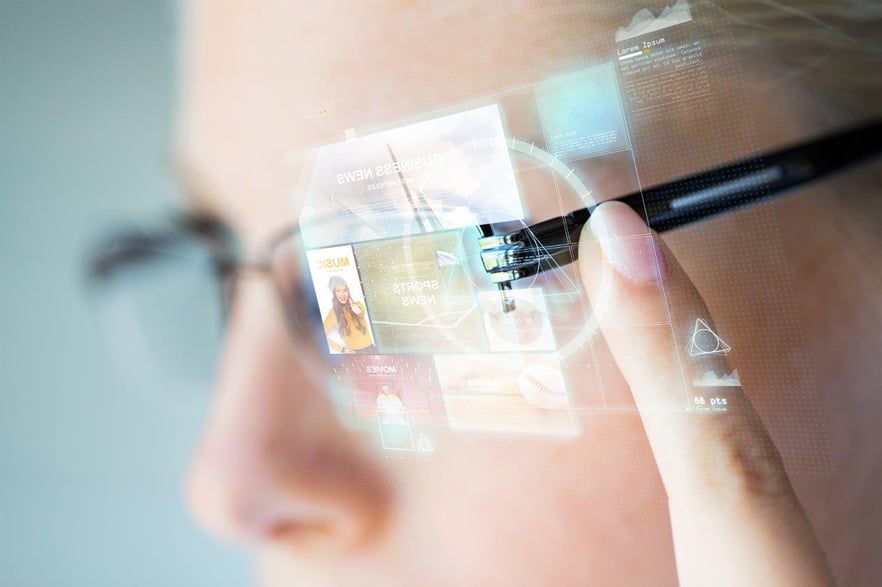 We already live in a virtual reality - you only need to walk down any street in the world to see this. Herds of people of all ages flow down the pavement, eyes transfixed at their phone screen, unaware of what is going on around them.
The concept of virtual reality is not a new one - it goes back decades. The difference is VR is no longer just a far-fetched sci-fi plot device as seen in films like Tron - it is now a reality, (albeit one involving considerably less spandex).
Until now, the question of whether virtual and augmented reality would be the next big thing or just another passing gimmick has been very much up in the air. With Google Glass, augmented reality looked set to dominate the market back in 2013 but ultimately remained on the side-lines. Was it ahead of its time or just not the right consumer product?
Recent developments however, suggest that VR/AR technology is set to be a game changer. Virtual reality and augmented reality – overlaying digital images onto the real world – are beginning to capture the imagination of a new generation.
So much so, that many companies in the technology, media and telecoms sector are even beginning to align their recruitment processes accordingly, appointing dedicated specialists in these areas to future-proof their operations and set themselves up for ongoing business success.
Global telecoms leader Huawei are the latest company to invest in the technology, having recently appointed a specialist to join the company as chief scientist of virtual, augmented and mixed reality, in charge of global research and product development.
Steve LaValle, former chief scientist for VR equipment maker Oculus, has previously been involved in developing technology solutions such as head tracking methods based on inertial measurement units and computer vision, and solutions for virtual reality calibration systems and user experience comfort design.
China is currently a burgeoning VR/AR market, yet still has a lack of talent in this area. Huawei looks set to shake things up with big plans for the future to recruit top technical experts from across the world.
"Our visions of the future closely align, which is that a holistic approach to VR/AR research and product development is absolutely necessary, and must tightly integrate hardware, software, human perception, and neuroscience," said LaValle.
Virtual reality and augmented reality are not the only things affecting tech recruitment. A number of technological developments and growing industries are leading companies around the globe to strive to align their business models accordingly. As a result, there is much more demand for certain technological competencies including Big Data, Internet of Things (IoT) and Cyber Security. The future of TMT recruitment (technology, media and telecoms) is beginning to look very different indeed.
What else does the future hold in store for recruitment?
And how will both recruiters and job seekers benefit from the changes?
This short eBook on the future of technology recruitment will give you all the answers you need to future-proof your recruitment process.
---