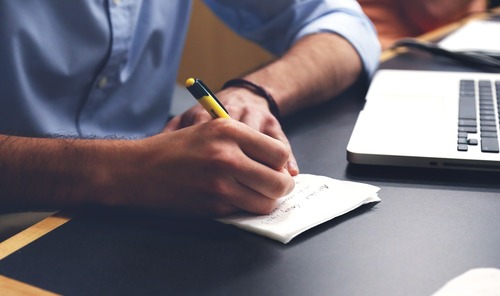 No one wants to make a bad hire for their business. If you do, it can cause all sorts of problems to the dynamic of your company. It's often said that good employees make a great business. With a team of people that fit your business, you'll see a huge increase in productivity. Everyone works together like a well-oiled machine. The individual cogs are all churning away in-sync with one another.
But, what happens if you hire bad employees? Well, you get the opposite effect. Productivity will drop, and the machine stops working. When everyone is out of sync, your business suffers. So, you should do everything in your power to ensure you hire the best people for every job in your company.
The problem is, it's easy to make bad hires. No matter how hard you try, someone can slip through the cracks. There are many reasons this can happen, but it's usually down to the interview process. Interviews can be hard to conduct, and there are plenty of opportunities for things to go wrong.
The most common problem is that some interviewers conduct interviews on their own. Or, they don't have some of the senior figures present to assess candidates with them. So, people are hired based on one or two people's opinions, which can be an issue. Stakeholders need to have a say in the matter, as do other senior figures. But, if they're not able to come to the interview, how can you ensure they have enough input?
This is where video interviews come into play. They're an excellent tool for minimising the risk of bad hires. In this article, I'll explain how you can use video interviews, and the benefits they bring to the hiring process.
Video Interview Process
The video interview process starts with finding some relevant software. You need to find something that allows you to ask candidates questions via video. A good example of this is something like Vine Resource.
Video interview software does a lot more than you might think. It's common to assume that the sole purpose is to conduct video interviews. However, a lot of software gives candidates and employers the chance to create secure accounts. This allows them to upload information about themselves. So, an employer can easily find info on a candidate, and compare it with other candidates. Then, you can create shortlists of people that you think fit your company the best. You'll base this on the information they provided, and how it stacks up to your job description and what you're looking for. By doing this, you save a lot of time, as you only interview people that match your requirements.
Once you've created your account, and made a shortlist, it's time for you to 'meet' the candidates. To do this, video interview software allows you connect with your candidates, no matter where they are in the world. You can message them, and set up a short video introduction. During this, you can get the formalities out of the way. Introduce yourself and tell them more about the job requirements. Then, it's time to setup their video interview. Let them know what the interview will be like, and how long it's due to last. Pick a time that suits both parties, then let them prepare for the next step.
Naturally, a video interview is different from a traditional one. No matter how hard you try, it won't be as formal. Not being in the room with someone makes it difficult to create the same sense of formality. But, that doesn't mean you shouldn't look the part. Wear your professional clothes, and ensure you tell candidates the dress code. Then, you can get started with the interview. Use the software to conduct a classic Q&A style interview. Do everything you would in a normal one, take note of answers, and ask any follow-up questions if you need to. Be sure to end by asking if the candidate has any questions of their own.
Now, the main difference with a video interview is that you now have a video to assess. You can share it with other people using the software app. This way, senior figures have more of a say in the hiring process. It doesn't matter where they are; you can provide them with in-depth information. It gives them a chance to see candidates better than ever before. And, they can use the video interview software to message you about the interviewees. They'll tell you their views, and whether or not they think the person is a right fit for your business.
Minimise The Risk Of Bad Hires
The main benefit of video interviews is that they reduce the risk of making bad hires. There are plenty of things that contribute to this. Firstly, as mentioned above, you get plenty of opinions. It's easy to gain the opinions of senior members of your company. They'll form a much better opinion than if you gave someone a traditional interview and reported back to them. It helps you hire people that conform to the key values of your brand. If the people at the top approve of what they see, then you've found a golden candidate.
Video interviews can also be used to provide behavioral assessments. Again, this helps you minimize the risk of a bad hire. By using a behavioral assessment, you can see a candidate's natural behavior patterns. This provides you with a look at their temperament and working style. In short, you get a much more in-depth look at whoever you're interviewing.
The fact you can create a shortlist also helps you cut down on those bad hires. It's so much easier to compare candidates and find out the best one for the job. When you see everyone's information side by side, things become a lot clearer. It's much easier than interviewing someone and then comparing them with your memory of someone else.
Benefits Of Video Interviews
Along with minimising the risk of bad hires, video interviews have many other benefits. For starters, they're much less time-consuming than traditional ones. The traditional interview process can last for a good few days. This is because people have to travel to your office, and it can take them awhile to get there. So, you have to spread on the interview times to suit everyone. With video interviews, you can conduct them whenever you want. Interviewees don't need to travel anywhere, and can stay in the comfort of their home. Plus, you don't waste time interviewing unsuitable candidates. With video interviewing, you can create those shortlists and narrow your search before you interview anyone.
Video interview also have the benefit of being mobile. You can use the software on mobile devices and do things on the move. It's certainly not something you can do with a traditional one. By doing this, you can be more productive and spend as much time as possible finding the right candidate.
Now you can see how powerful video interviews are. In my eyes, they're the best way to interview people and make the right hires. Hopefully, this post has given you more information on this powerful interviewing tool. And, you now know how to use video interviews to minimise the risk of making bad hires.
With this newfound knowledge, you can put all your efforts into finding the best people for your company. As a result, you'll help push your business in the right direction. Make better hires, and start seeing a brighter future for your company.
---