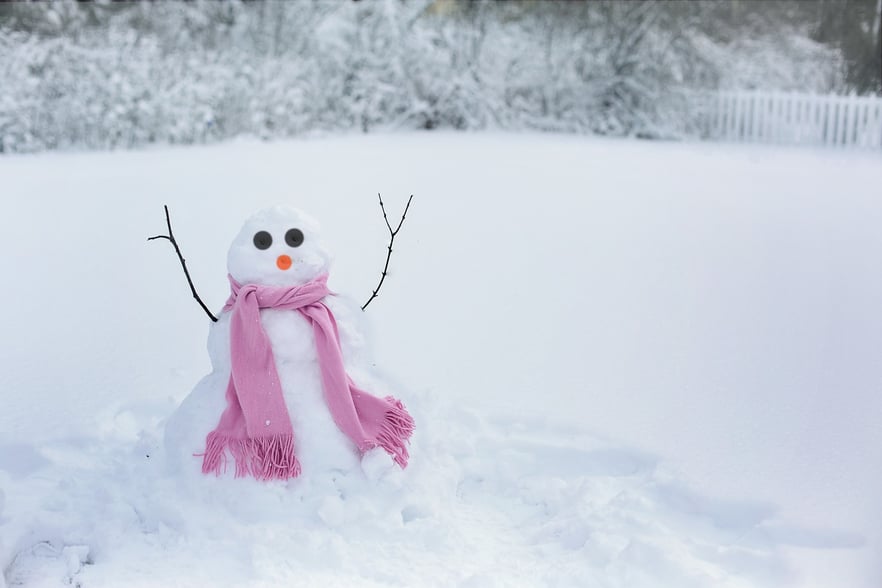 It's that time of year again. You're looking forward to sitting round the table eating your Christmas dinner or – if you're lucky – sunbathing on the beach, but how can you stop your recruitment pipeline freezing up over Christmas?
A holiday is important, and we're all looking forward to our well-deserved Christmas break. You should take the time off to rest and recharge, but this doesn't mean you have to go completely cold turkey on your recruitment. There are some steps you can take to ensure you keep the recruitment momentum going and hit the ground running in January.
1. Set some goals for January
New year, new start. At least that's the familiar old mantra everyone repeats to themselves each January as they set themselves meaningless goals that have been completely forgotten by February. This doesn't mean you can't set a select few achievable goals to motivate yourself and your company.
Setting goals gives you long-term vision and short-term motivation. Ask yourself in December what you want to accomplish in your first week, or even your first day, back and then expand that vision to encompass 2017. What are your long term goals for the next year and how can you start working on them the second you're back in the office? Be realistic, but always be striving for success.
2. Tie up loose ends
This time of year can be hectic for recruiters. People are often leaving their jobs in December to make a fresh start in the new year. You don't want to let these opportunities go to waste because you've been in a month-long mulled wine stupor. Use the December rush to achieve some big wins for your company before you take your big break and you and your team will go into Christmas glowing from your recent success.
Don't let your relationship with candidates and clients go cold over Christmas. Touch base with them and send them a Christmas greeting or gift to remind them that you are still thinking of them. You don't want to come back in January to find that a candidate you were on the verge of placing has done a complete U-turn.
3. Don't rush things
Many companies fall into the trap of panic-hiring and as a recruiter it may be tempting to try to rush to meet your end of year targets. All you will achieve is sending unsuitable candidates to your clients and waste everyone's time. You will be better off initiating a meaningful relationship and then following up in January. Nothing will turn off a potential candidate more than the impression that you only view them as a means to reach your targets.
January is one of the best times to source potential candidates, as people have had their time off work and feel the dread of going back. Consequently, they are looking for potential opportunities. As a result, candidates are often most responsive in January and you can use this to your advantage to get ahead of the game with a pressure-free approach. Candidates will be more likely to take your call in the New Year.
Taking a break is extremely important, and you want to return to work in January feeling refreshed and ready for a new start. But this doesn't mean you have to let your recruitment pipeline go cold. Set some goals and look to the future or it'll be a slow start for the business in the new year!
For more info about who we are what we do, take a look here!
---