The recruitment industry is ripe with opportunities for business growth in 2017.
To sustain steady and profitable growth in the year ahead, companies should be rooting their goals with a growth mindset and cultivating fruitful relationships with clients and candidates in order to flourish in 2017.
If you are a recruitment company looking to grow your business, take a look at this infographic from Bullhorn. Find out the top trends affecting business growth this year, the key challenges and opportunities and some tips on where you should be focusing your efforts over the coming year.

What does the future hold for recruitment?
Many companies are striving to improve the work/life balance of their employees, and this means the workplace of the future will look very different. The way companies recruit will have to adapt, as candidates' expectations of companies are changing. For more information about how your company will have to rethink your hiring strategy in future, take a look at our eBook on the future of recruitment.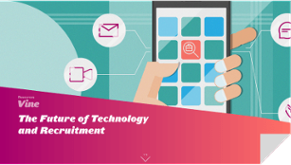 ---