Contractors are an essential part of many businesses in Switzerland and there are many benefits to reap. It is a heavily regulated country and there is much to understand and navigate which can make it a challenge unless expert advice is followed.
Switzerland can offer high remuneration and together with the quality of life make it a popular destination benefitting not only the international contractor but can secure world-class talent for any business.
Whether you're looking to contract in Switzerland for the first time or are looking to hire contractors, here's some guidance to ensure you're compliant with Swiss labour laws.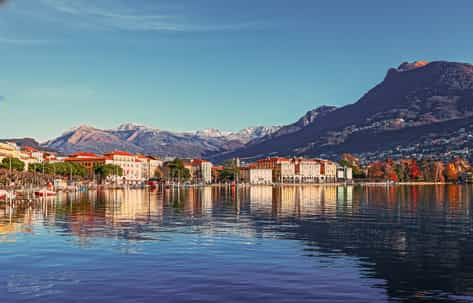 Full compliance
Contracts should be arranged via a Swiss-registered employment agency which will be responsible for checking permits, ensuring labour laws are followed, obtaining a Social Security number if required and payrolling contractors (including the deduction of statutory deductions, both regional and federal). Contractors working in Switzerland are legally obliged to pay taxes within Switzerland based on their remuneration earned – after 183 days, Swiss taxes are applicable on all worldwide income wherever it's been earned.
The tax year in Switzerland
The Swiss tax year is the calendar year, and tax returns must be filed usually by the end of March each year. The deadline differs from one canton to another, as do the tax rates. Switzerland has four types of taxes applicable to its residents: federal tax, cantonal tax, local tax, and wealth tax.
In certain cantons there is also a church tax. A unique tax rate comprising federal, cantonal and local tax is applicable for contractors taxed at source, but this also varies from one canton to another.
Tax Allowances
Expenses such as commuting costs, food expenses (if it is not possible to eat at home), tools, books, etc. are tax-deductible.
For personal allowances, there is an annual amount allowable for each dependent child under 18 years of age or pursuing studies.
Pension contributions
Pension contributions are mandatory for all employees and can be voluntarily topped up. A minimum of basic private medical cover is also compulsory for any person living in Switzerland. A wide range of insurance companies are available to choose from with a variety of services and premiums (which are tax-deductible). In some instances, it may be possible to utilise private health insurance from another country.

Work permits
All individuals coming to take up employment in Switzerland who are EU/EFTA nationals (different rules apply for Croatian nations) can live and work for up to 3 months per year although the employer must still register the individual. Beyond 3 months, a residence permit is required.
Sponsorship
Citizens from countries who are not EU/EFTA nationals will need sponsorship and it may prove difficult (but not impossible) to obtain as the Swiss government maintain a rigid quota limiting sponsorship quotas. Sponsorship is usually only available under specific circumstances eg to highly skilled workers where there is a skills shortage within Switzerland.
Penalties & avoiding risk
Falling foul of Swiss labour laws carry heavy penalties and can be avoided by adhering to the rules and requirements – Vine Resources works alongside selected partners to ensure compliance requirements are met and has extensive experience in placing and managing contractors in Switzerland for more than a decade.
This is just a high-level guide, which we hope has given you an insight into this market.
If you need to hire contractors or want to talk about hiring in Switzerland, simply click on the button below.
---