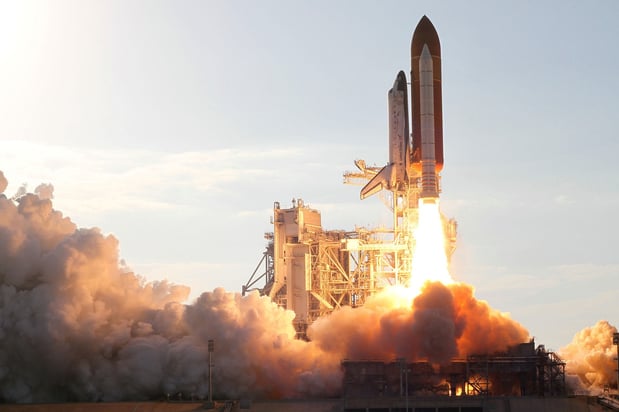 A not-so-little-known secret from the world of consultancy: some of the most helpful conversations happen after the clock strikes midnight, and a few gratis drinks have had a chance to work their magic.
For instance at a recent London-based networking event for SME's, the founder of a promising start-up confided in me.
His company of 9 employees was struggling to grow. All the funding and planning was in place, but the search for candidates was faltering from the get-go. When I asked if he knew the reason why, he said:
"We don't have the time to recruit, so we brought in a few agencies to help resource for our vacancies but they keep sending us rubbish. Some appear to struggle to put basic sentences together, much less long lines of complex code."
He voiced another complaint, common to so many of the start-ups I work with: "For the more senior roles, we struggle to find anyone that has a good balance of technical and social skill."
I asked him if he'd considered moving away from the agency model of recruitment, and he asked me to explain. When I told him that it consisted of paying a consultancy an up-front fee, his eyes grew to the size of saucers. "Why would we do that?" he asked.
It's a good question, the answer to which more start-ups need to understand. The basic rule is, if you give one role to five recruiters they will only give you in return 1/5 of their attention. It isn't because agency recruiters are lazy or greedy – it's just an economic necessity.
"Consultancy and retained business is about cooperation and trust," I explained, "which is why our retained service guarantees delivery."
"We share the risk," he said.
"Exactly," I continued.
"But if I hire a developer from an agency recruiter," he told me, "I will need to pay the candidate a salary and a commission on top of that. If I hire a developer using your retained service, is the cost the same?"
Ah, there's the rub, he must've thought.
The real value in the retained model is the full strength of a consultancy's resources and experience dedicated to resolving the issues at the centre of a business's recruitment issues. We were going to need another drink to get to the heart of this matter.
"The agency model relies on fast turnover. They work with a smaller pool of candidates that are already looking to move. They don't have the time or resources to maintain large networks of candidates, whether happily in work or looking to move.
"80% of the workforce, at any given point and time, isn't looking to move. But with the upfront financial commitment, we are able to sell this 'static' pool of workers the great opportunities your company offers. Out of necessity, agency can only engage the 20% of workers actively seeking new roles.
"While retained costs more, it eliminates the inefficiencies of agency recruitment by giving you access to a larger network of candidates, a wider variety of skills and more suitable fits for your company's culture."
In addition, our retained service offers a variety of measures to ensure everyone's happy. After that long period of research to identify the right candidates, we offer our clients access to an online candidate behavioural assessment platform which compares shortlisted candidates with the team's most successful member.
I carried on. "When we provide you the final shortlist, each candidate will have also completed our candidate behavioural assessment and video introduction showing how serious you take recruitment and the people that join you. They will have answered a competency based questionnaire and there will be an introduction video on each candidate to review with their CV. We can also add a "quick fire" interview round where they will have 30 - 60 seconds to think about and give their answer. You'll then have a graph to compare each candidate on their outcomes from the candidate behavioural assessment. How does that sound?" I said.
He looked at me warily. A small business can only afford to make so many hiring mistakes, and the agencies he'd worked with in the past hadn't instilled in him a great deal of trust in the industry. But when I explained that the remainder of the fee only gets charged after the successful completion of a 6-month probation, he relented.
"It sounds like we're both going to do better if we trust each other," he said.
I shook his hand and agreed to start working with him next week. Our employee is there, happily, 6 months later.
If you want to find out we help smaller growing companies and more about our retained service using our candidate behavioural and video assessment platform get in touch.
---