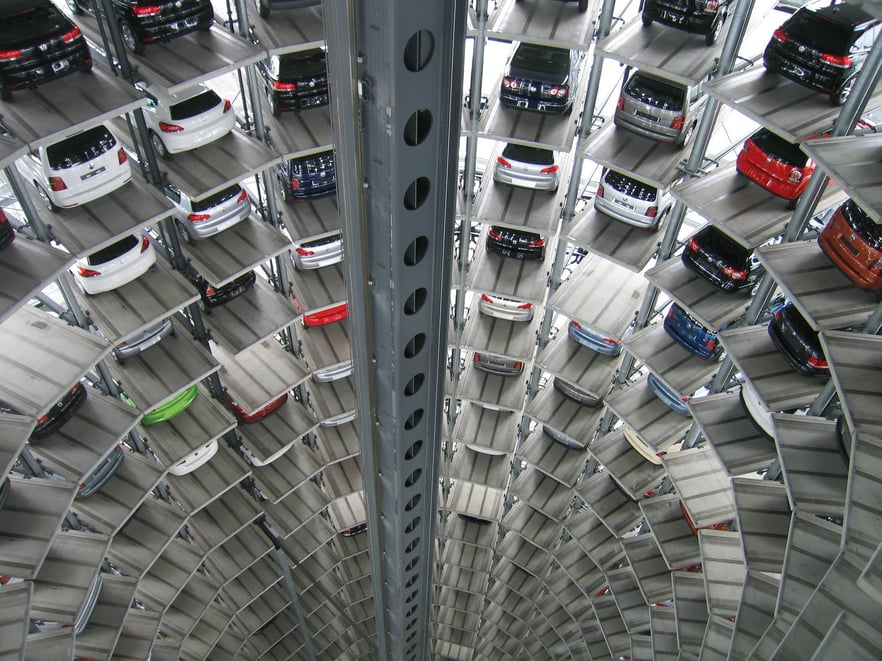 "The package isn't good enough"
"It's too far away"
"I don't feel I would fit the company culture"
These are all common reasons for candidates to not take a role. You can imagine my surprise when I told a candidate about a contract role with a great remuneration package that had become available near where he lived, and was met with the response: "I'm not working there. The parking is terrible."
It was a shame. He was perfect for the role and the company were really missing out by not being able to attract him. The reason that the parking was so bad in this instance was that contractors were not allowed to park in the company car park. While this ensured that full-time employees always had somewhere to park, it also served to ostracise contractors, many of whom had spent a long time working for the company (many had been there longer than most 'permanent' staff).
There are lots of pros and cons to being a contractor. Contractors don't expect the same packages and perks as full-time employees; their work offers other advantages. While this is true, organisations still need to work to make sure that contractors feel like a part of the business if they want to be able to hire good contractors in the future.
Vodafone's Parking Problem
One of the companies we hear a lot of negativity towards in relation to parking is Vodafone. With this in mind we decided to put this to them and hear their response.
We spoke to Simon Maltby, who manages the parking at Vodafone's UK HQ campus in Newbury:
"On the site there are circa 2000 car parking spaces which may appear to be a considerable number of spaces, however when you consider the population of the campus is circa 5000 there are simply not enough spaces for those who wish to park here. To help alleviate the issue we have access to car parking facilities on the Newbury Business Park, Horizon West and a public multi-story car park within Newbury town centre. These car parks are connected to the campus by regular free shuttle bus services."
Vodafone are clearly attempting to mitigate the parking issues by providing additional parking spaces and transport. This is commendable, but is it enough to persuade potential hires that their new job will be worth the additional time, effort and stress that comes with not being able to park at the office?
Added to this, having a priority parking system which favours permanent employees is inevitably going to cause some feelings of resentment among contractors. We've written before about whether it's possible for contractors to avoid office politics, but in this case it seems inescapable.
Simon continues:
"Due to the limits on parking everyone has to apply for a car parking space and depending on their application an individual may be allocated space within the campus, at one of the other locations, or may in fact be declined a car parking space. However, in reality it is important to be realistic and understand that it is very unlikely any non-Vodafone employee/contractor would be allocated parking within the HQ campus."
The Solution
With this in mind, how can employers with less than ideal parking situations make things easier for their contractors?
Simon says:
"One area that you could help as staffing solution provider would be to ensure that [candidates] are aware of this and that apart from their first day working with Vodafone when they can park in the on-site visitors' car park, they would have to park elsewhere."
Ensuring contractors are aware of any parking issues well in advance will certainly prevent any nasty surprises for them. But still, if the best person for the role turns down a job offer simply because there's not a space for him or her at the office then that is a problem your company needs to address at once.
It could be a case of offering a flexible working package, where contractors can work from home a number of days each week. Perhaps go further and sweeten the deal with benefits such as covering childcare – lack of family time being one of the biggest factors in avoiding a long commute – or even a generous relocation package. For the most valued candidates, this can often be well worth the cost.
In any case, understand that your employees – whether permanent or contractors – have a life outside of work and a long commute made worse by an inconvenient parking situation will be exhausting, stressful and damaging to their health and happiness.
Don't let your car park be the reason you lose a great candidate.
There are so many other things companies get wrong that lose them valuable candidates, particularly when it comes to interviews. Are you providing the best possible candidate interview environment?
Download our step-by-step guide to creating a great candidate interview environment.
---