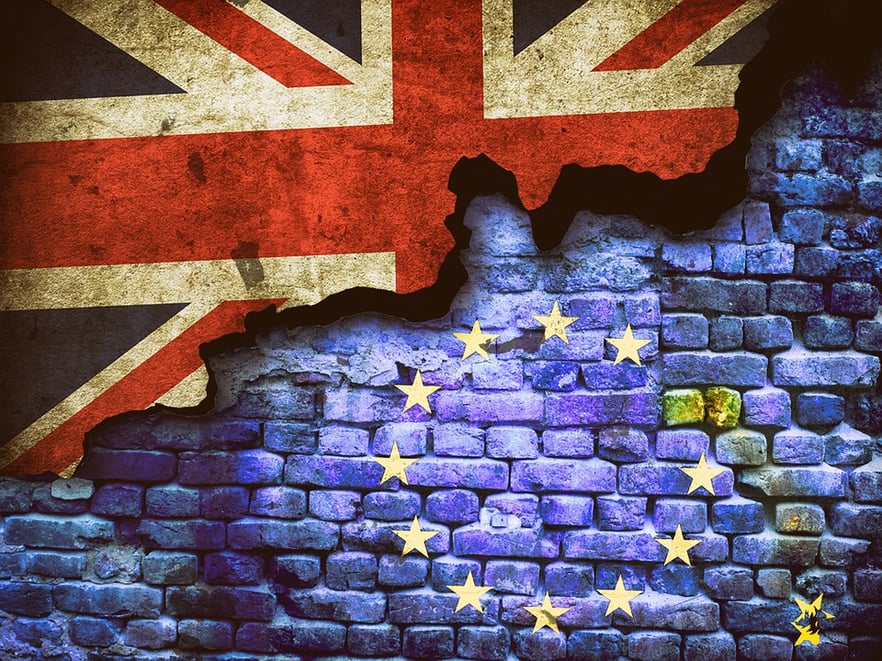 Unless you've been living in a hole for the past five months you couldn't fail to have been affected by the most shocking, polarising, world-changing news of 2016. Shockwaves spread across the nation as one of the oldest, most influential, historically significant entities in the world made the unexpected decision to "Leave."
No, I'm not referring to Mary Berry quitting the Bake-Off, although that is still a sore subject for many (myself included) … no, I am of course talking about Brexit.
You've seen it on newspaper headlines, you've watched the fallout on TV, you've had sweaty men scream at you on the Tube about how this country is falling to pieces – and no matter how much we want it to, it won't go away.
Whichever way you voted – whether you're a "Beleaver" or a "Remoaner" – Britain's decision to leave the EU continues to be a massive talking point amongst recruiters.
When the news of Brexit hit us in June, the outlook for the UK economy – and recruitment in particular – seemed somewhat gloomy. There were worries that the country would be plunged into a recession, a shortage of jobs causing the unemployment rate to soar.
One of the biggest concerns amongst recruiters was the availability of skilled candidates, given that the free movement of workers was one of the biggest factors influencing the vote. A vote to leave had the potential to make it difficult for recruiters to source top talent from EU countries.
Pre-Brexit, British businesses have been free to hire employees from Europe without needing immigration permission. But once Article 50 is enacted, workers from other member states may no longer be free to travel to the UK for work, and the same for UK citizens wishing to work in the EU.
But five months later, is the current reality as dire as predicted?
Now that the uncertainty and fear-mongering have had some time to settle down, let's have a look at the real impact Brexit has had, and will continue to have, on the recruitment industry.
Talent
Obviously immigration laws are going to be affected, but as negotiations continue, the final outcome is still very much up in the air.
When negotiations come to an end, there is a good chance that the UK will no longer be subject to EU free movement principles. Thousands of employees – whether EU nationals or UK expatriates – working across Europe would have their right to work affected, creating an employment nightmare.
While EU nationals already working here should be permitted to stay, it is likely that many thousands of existing EU workers will no longer qualify to move to the UK for work. Whatever the outcome, employers will be faced with huge challenges and businesses will need to reconsider their ability to attract and retain the best talent from within the EU.
Jobs
Once the vote hit, the jobs market suffered dramatically, with permanent hiring dropping to levels not seen since the 2009 recession, while other sources show the unemployment rate in the eight weeks following the Brexit vote was significantly lower than the same time last year.
The most important insight we can glean from this is not to jump to conclusions from one month's data. It is unclear what the long-term effects will be, and there are so many contributing factors to the state of the jobs market that it is impossible to accurately pinpoint any trend down to a Brexit-related cause.
Wages
In the event that EU workers are forced to leave the UK as a result of Brexit, there will be a shortage of skilled workers, and an intensifying battle between businesses for the best talent.
The likely result would be an increase in wages, particularly for workers with niche, high-demand skillsets, and in industries that have traditionally depended on migrant workers such as healthcare, education, and construction. If the influx of cheaper labour from Eastern Europe is reduced, the lower end of the job market could also see a dramatic rise in wages.
What do the recruiters say?
From the weather to Top Gear presenters, it's in our nation's culture to complain about any kind of change, but after a Bullhorn survey of 300 UK and Europe recruitment firms both before and after Brexit, it seems the future may be bright for recruiters.
The response from the agencies suggests that after Brexit, the sense of optimism surrounding the industry has actually increased.
Within the next 2 years, most firms expect revenue to grow now that the UK has left the EU, as well as anticipating a rise in their total number of placements.
Both before and after Brexit, top recruiters listed their biggest challenge as identifying qualified candidates and dealing with skill shortages, and Brexit hasn't done anything to change this focus.
David Lawrence, CEO of Vine Resources, says:
"The outcome is still very unclear for many organisations. There will always be a high demand for talent and there will always be an availability of skilled candidates. I have a firm belief that Europe and the UK are too important to each other to break ties and all parties will find a way."
In summary, what do we know about Brexit's impact on the recruitment industry? In truth, not a lot but it seems that after months and months of gloomy predictions and expecting the worst, the future is looking a lot brighter than many anticipated.
Whatever your leaning on the Brexit issue, there is no doubt that the constantly-changing recruitment industry is becoming more and more competitive. Recruiters and hiring managers need to rethink the way they operate in order to stay ahead of their competitors and attract and identify the top talent.
Download our candidate qualification checklist and learn how to manage your recruitment process more effectively and hire the best candidates for your business.
---