Culture is imperative for engineering teams to grow and sustain businesses. In the engineering field, it is a byword for recruitment success and, if achieved, can help attract talent.
We have compiled a short guide on how to create a culture in your engineering team.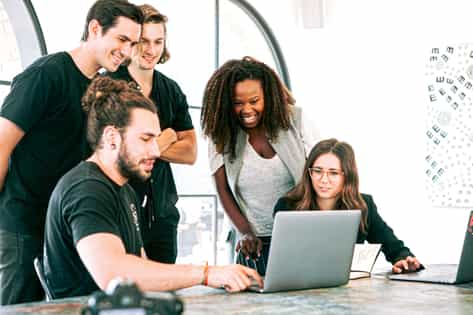 Good workflow management

To foster a workplace culture that is successful, you must have a continuous and productive workflow system in place. This ensures maximum output and teamwork. Business processes should avoid duplication and wasted resources. Make sure your system is pliable enough to evolve with any company changes but firm enough for each employee to know what their job is, whom they answer to, and who is a part of their production team.
Put simply, workflow processes should encourage individual contributor responsibilities which, when considered as part of a bigger process, achieve business outcomes, and foster a healthy work culture.

Define roles

You must be upfront with your colleagues regarding job responsibilities, promotion opportunities, and how the job will challenge them and help them to grow. Clearly define what is expected for each role and make sure it is easily accessible to every employee.
Consider implementing 360° reviews that give the employee an insight into how their work is valued by their peers and what they can do to improve which, culturally, allows them to develop in accordance with your business. Where management systems are remote or dispersed, a defined role will ensure that all parties remain on task and confident.

Standardised recruitment

Recruitment processes must always be the same as to avoid workplace inequality which, in the long run, can disrupt engineering cultures. For this to be achieved, employers must be sure of what they expect from candidates and what behaviours are desirable for the business, as well as individually.
It is only when you know what you're looking for that you can effectively seek out talent and foster a strong culture in which everyone is aware of their role.
Good luck.


(Please feel free to share this article with others by using the social icons at the top of the page!)
---