Following the news that UK based, Atom Bank is introducing a four day working week with no reduction in pay - we ran a poll on LinkedIn to see if this would be popular - checkout the results below!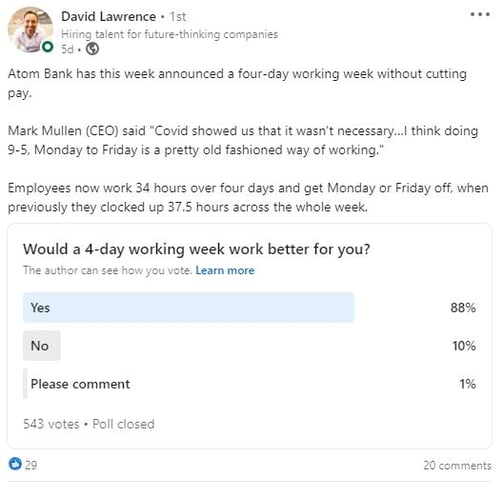 Sounds like a 'no brainer'? - well maybe, but the comments indicate it might come with some consequences!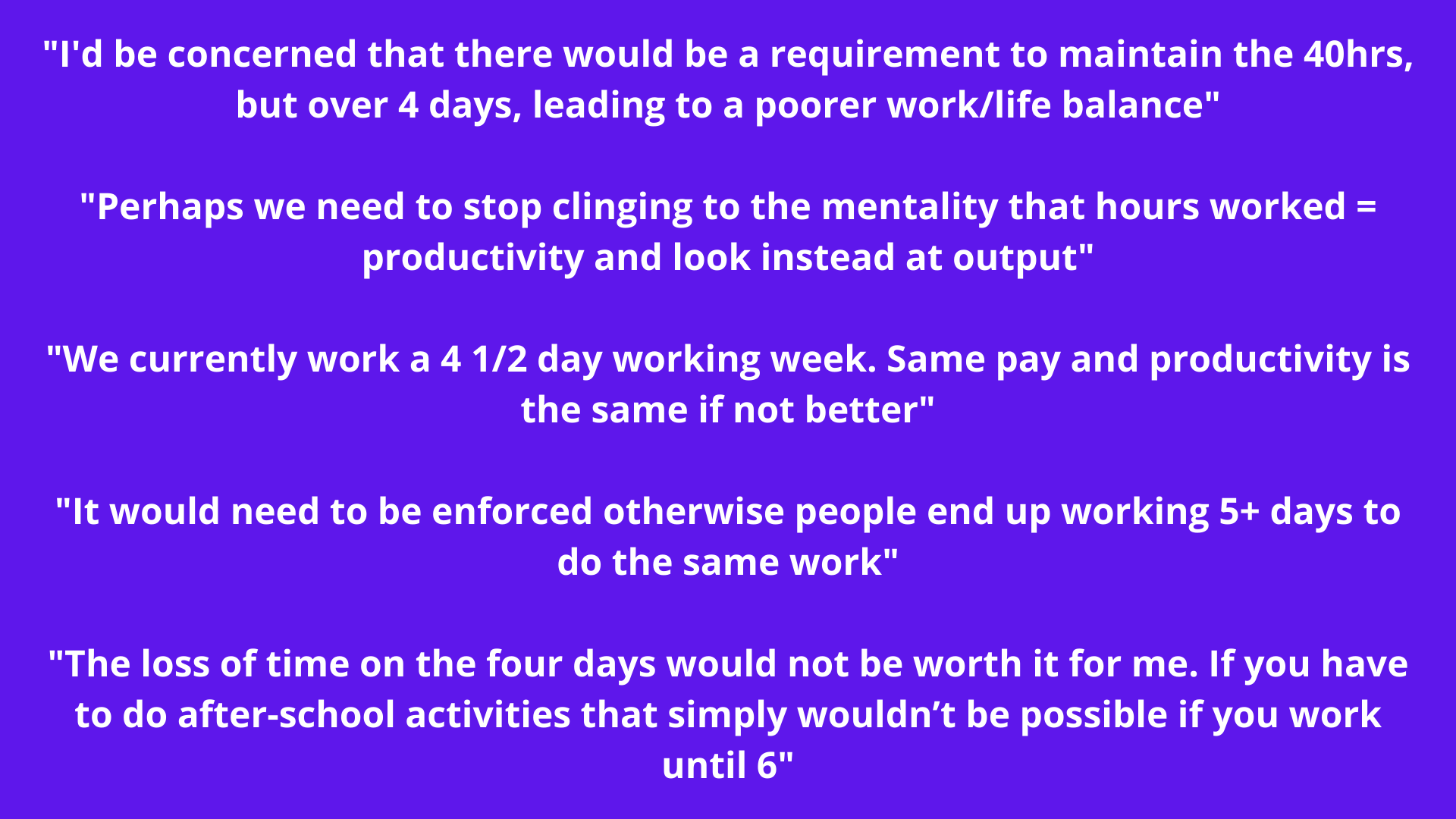 If you want to see all of the comments and the original article on LinkedIn - click here
No doubt the workplace debate will rumble on and we hope this is of interest!
---