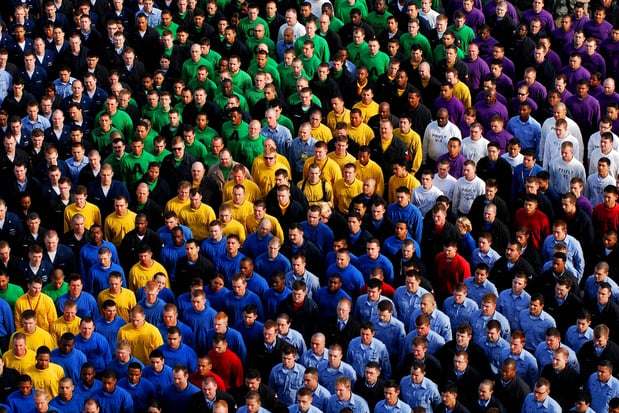 In today's world, it is imperative to have a strong brand online. Why? Employers use the internet to learn about potential new employees. Business people use the internet to do research on potential new partners. Marketers use the internet to connect with thought leaders and promote content. The list goes on and on. If your brand online is not up to par, you might be losing out on opportunities you didn't even know existed!
What is personal branding?
Personal branding simply means an effort by a professional to distinguish themselves.
We all know the organisational benefits of strong branding. Research shows strong brands have been shown to outperform their less recognisable competitors by as much as 73%. In addition to boosting sales, effective branding can also attract quality talent.
By building a solid brand, individuals can become more visible in their industry, improve their reputation among recruiters and managers, leave a more lasting impression during online and in-person networking, and sell more to target prospects.
Why is it important?
Building your brand sounds an awful lot like adding more work to your plate on purpose, but there are a lot of benefits to doing so, including:
A larger network
Industry recognition
So now you know why you need to work on your brand and you've set aside some time to do so. But where to start? Here are five of the essential components required to make your individual brand shine.
1. Know your goals
What do you want to achieve online?
Before creating an online presence for yourself it is important to define your professional goal. Defining your goal ahead of time will give you a clear roadmap for how to develop your brand. Ask yourself:
What do I want to achieve from my online presence?
What do I want to be known for?
How do I want others to view me?
Keep your goal in mind while you continue to build and develop your personal brand.
2. Be a thought leader
Being a thought leader in your industry is a way to set yourself apart from the rest. Being seen as a thought leader doesn't happen overnight. Even if you aren't ready to become a thought leader in your industry, the best practices here still apply.
Here are some steps to get you started on this path:
Sign up for Google Alerts
Stay up to date on news in your industry
Follow industry blogs and forums
Read opinion columns and try to come up with a counter argument - even if you agree with it
Solicit advice from different industries about your own industry to hear all perspectives
Frequently write content and share online for all to read! The content you produce and share should reinforce your professional brand. You want to ensure that it portrays you in the right way – as an expert.
3. Learn the value of social media
Your social media presence makes up a large portion of your personal brand. Not only will potential employers use your social profiles to "judge" you, but social media is also a great outlet for your content and opinions.
LinkedIn is the most powerful of the social media platforms to build your brand and network to help you reach your goals but that doesn't mean other social media networks aren't important.
On LinkedIn you can establish yourself as an expert or a thought leader if you have a great public profile, publish quality content, answer posted questions, and give solid business advice in discussion groups. Unlike other platforms, LinkedIn allows you to make important business connections that can be critical to the success of your professional brand. There are numerous benefits from building an active presence on social media and you should take the time to explore the boundless possibilities.
Connecting with the right people online is critical to your professional brand success. Your connections can open up huge opportunities for you. To get started, connect with colleagues, clients, friends, and family. Building your network helps you connect not only with who you know, but also who they know. Further down the road, you can use your network to ask for introductions to people in their network that you want to connect with to discuss new jobs, companies or other related topics.
4. Start your own blog
Blogging can be a great way to grow your professional brand. Whether you start your own professional blog, or guest blog for other publications, blogging not only positions you as a thought leader online, it also shows both potential employers or partners your areas of expertise. Being able to express your own thoughts on a blog gives your audience the ability to see the real you. It allows for you to show your expertise, your skills, your talent, and your worth, without spending a lot of money.
5. Always add value
The Internet is saturated with content. Readers frequently have to sift through countless amounts of irrelevant content to find valuable information.
What you publish on your online channels should address a need. Whether it is something your expertise can solve or someone who is looking to learn more about you, only post content that will add value. Here are some questions to do a quick check on the content you are about to post:
Do you have a specific expertise that benefits others?
Have your life experiences given you a unique outlook on how things work?
Will a potential employer see the value you can add to their company in your online posts?
Asking yourself these kinds of questions will help you ensure that you are adding value to your online audience, and help grow your professional brand.
By following this advice, you can use your online presence to advance yourself and your professional brand in unparalleled ways. Enjoy the process, and good luck branding!
If you would like assistance with your personal branding, want to write a guest blog post for us or need help taking that next big career step, feel free to get in touch with us at Vine Resources on +44 (0) 845 4704070.
---