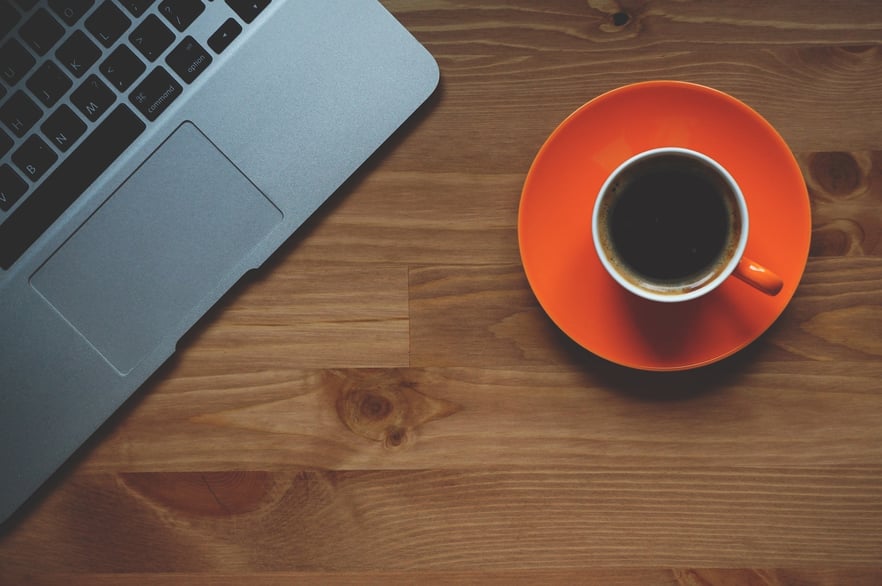 Hiring new developers can be a real challenge. There are many mistakes that can be made during the hiring process. And these have to be avoided if you want to hire developers with the skills and abilities to improve your company. The best high-performing developers are not easy to find, and you have to take the right approach to make them your employees. And it's just as important to sort the candidates that aren't good enough from the ones that can be a real benefit for your business. Only then will you be able to hire the strongest developers.
For all kinds of businesses, having a very strong online presence is one of the most important factors of all. And that's what makes software developers more in demand right now than at any other time. Getting the best and clinching the deal also means competing with other businesses that are looking for the same thing as you. This is something that has to be kept in mind when you are moving through each stage of the recruitment process. Here's how you should assess and hire strong developers for your business, so start reading on now.
Differentiate Your Business
You don't just want your candidates to impress you; you should also want to impress them. These days, when developers are in demand, the best of them have many options. What would make them choose your company above all the others? That's a question that you will need to find an answer for before you start the search for a new developer. If you can differentiate your business, you'll stand a better chance of attracting the best.
When potential candidates see that your business is similar to all the others, there will be no reason for them to join. On the other hand, if you can display a precise work ethic or frame your business in a particular way, you'll grab their attention. Of course, this is just the first step. You then need to think about how you can make sure that you hire the right people.
Screen Candidates
Screening candidates is one of those tasks that is certainly boring and dull, but it's also very important. Many companies make the mistake of not screening candidates properly before getting to the interview stage. This can cause big problems later on in the process if you're not careful. For a start, you can waste time interviewing people who are clearly unsuitable for the role. It can make the entire much quicker than it would otherwise be.
Having said that, screening can be tricky and time-consuming. This is something that you will have to find a solution to. If you are going to do it by yourself, you should know exactly what you're looking for. By having the right criteria in place, you can quickly rule out the candidates who simply don't meet it. Or you could team up with a company like https://codility.com/ to help you with this screening process and speed it up.
Look Out for Red Flags
There are some red flags that you should be looking for when you are reviewing applications from candidates. If you know the warning signs to look out for, you can be sure that you won't mistakenly interview someone who isn't suitable. For example, the amount of experience a person has is not the only thing that matters. The quality and strength of that experience should also be taken into consideration.
You should also think about the language that people use. If a developer talks about being familiar with a type of software developing work or a particular program, find out what this means. Being familiar with something can mean many different things to different people. If you want someone who has genuine expertise when working with a certain program, you will want more than familiarity. Keep looking out for these red flags and don't be duped.
Use the Right Interview Technique
The interview process is one of the most important stages of all. If people can be interviewed in a way that gets to the root of their personality and career skills, hiring the right person becomes easier. There should be two parts of your interview process. You need to ask general questions, but you also need to ask technical questions as well. If you get both of these things right, you'll learn as much as possible about the candidates.
Ask them about how they would solve specific technical problems. This will allow you to work out what their level of technical proficiency, while also seeing how they would approach their work. General questions can be important too though. That's because you want to know how they work, whether they prefer to work alone or in teams and other things like that.
Test Expertise of Candidates
Testing the developers who apply for the role you're looking to fill is also very important. If you don't assess them and test their skills, you won't be able to judge and compare them all. Aptitude tests that assess their skills in real time are the best method. Obviously, you will be looking for a developer with a particular set of skills. So, the tests you use will be precise to your business.
Tailor these tests in advance and make sure you know which skills and technical abilities are more important. Make it clear to the candidates what you will be testing and why you think the tests are important. When the candidates are informed and know about the tests in advance, they will be more relaxed. Relaxed candidates always offer the most accurate reflection of their abilities, so this is good for everyone.
Rank Them Based on Results
When you have tested all the candidates for their technical skills and abilities, the time comes to rank them. This is when you look at the results of the testing carried out and rank their performance. By doing this, you will get a rough idea of which candidates are most skilled and which are falling short of expectations. It can be very useful when you are deciding which candidates to carry forward. And the ones that don't perform might then have to drop out of the process.
The ranking process doesn't have to be the main thing that you look at though. And there is no set limit on how many people should be carried forward once the testing and ranking have been completed. But it can act as a helpful guide. And it will no doubt play a part when the final recruiting decision is made by you and your recruitment team.
Keep Candidates Interested
Recruiting people can take quite a long time, but you don't want it to take so long that it becomes boring for candidates. When this happens, they become disinterested and frustrated with the whole process. That's why it's so important to take steps to keep the candidates interested through the duration of the process. The first thing to do is tell them how long the process will take. When they have this information, they will be informed and ready for what's ahead.
You should also make sure that communication remains strong and informative throughout. If candidates don't hear from you, they will simply assume that you're not interested in hiring them. This can become a problem if that's not the case. Many companies have missed out on hiring the clients they really want by making these kinds of unnecessary mistakes. Try to be helpful and don't be intimidating during interviews too.
---