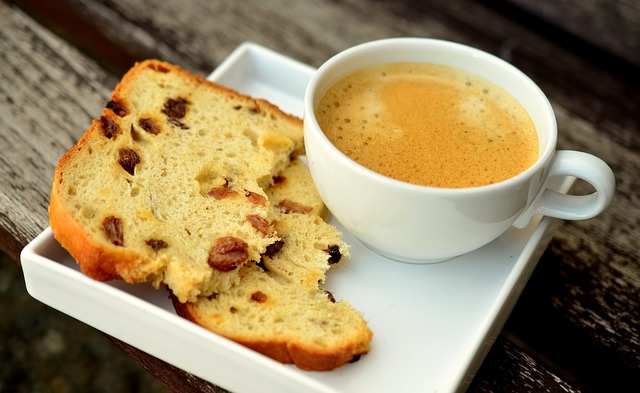 Companies and corporations are so big now. Due to this, it can be difficult to find any chances to engage with employers or clients. That is an issue because building work relationships is one of the key ways to keep a company productive. With that in mind here are ten ways to network while standing in the queue for your morning coffee. This is one example of spare time that you can use to your advantage in the business setting.
1) Make Sure Your Motivation Is Clear
There's a reason that you have decided to speak with this specific individual during your coffee break. This might be an employee of your company, or it could be a new potential client. Either way, it's important to have a key point of conversation ready and prepared. Remember, your time is limited when you're in the queue for coffee. It's a window that you can use to be productive. However, it is still a small window, and you need to make the most of it. Don't be afraid to be blunt, bringing up the networking topic quickly without small talk. You probably don't have time for this type of polite conversation.
2) Professional Can Be Social
On the other hand, you may want to use your coffee break to set up another social meeting. Networking through social meetings is a great way for employers to expand relationships with employees. Or, to get clients more interested in your business. Again, it's important to have a clear idea for a social activity here. For instance, you can invite them to play racquetball after work. This will give you a far larger window to discuss issues within the company and connect on a more personal level. You can use the coffee break to set up the window and then build on it from there.
3) Exchanging Contact Details
These days, everyone is on social media. However, that does not mean that everyone is easy to find. Or, that you can contact anyone you want to on Twitter or Facebook. It's far easier if you can make a request first and then get them to add you. You can arrange this while you are in the queue for the morning coffee. Feel free to discuss a point of interest between you and the employee or the client. You can then suggest that you communicate further through social networking. Essentially, if you do this, you will have used to a brief encounter to establish a relationship with longevity.
4) Match Your Schedules
Interested in speaking directly to specific client, employer or potential business partner? Then you need to try and match your coffee break to their schedule. You might be surprised how punctual people are with their breaks for coffee and snacks. Most people in an office work like they are running on tracks. Every day they will get up and walk out of the office down to the coffee area at the same time. Due to this, it's easy to note who is where, when you want to talk to them. By understanding these schedules, you'll be able to network with people you want and avoid people you don't. Networking often means speaking to someone above you who can further your objective, or even your career. Therefore, you may want to avoid networking with too many people below you.
5) Pay For Their Coffee
It's becoming more common for one person interested in networking to pay for the other person's coffee or snack. This is particularly important if you have asked the individual to meet you in the coffee area of your company. If they are meeting you, they are going to want to know it is worth their while. Paying for their coffee might seem like a small gesture. However, it is one that many business men and women will appreciate. It shows respect and gets the brief, vital meeting, off to a great start.
6) Contact People Over Twitter and Linkedin
You have to use social profiles to your advantage when you are networking. If you have a social network, you should be able to follow and befriend people in your business or other companies. Or, if you're a freelancer, you'll be able to contact businesses that might be interested in using your services. Once you are following them, or they are following you, you can ask them for a coffee meeting. Many people think networking like this is difficult, but it doesn't have to be. Some individuals will feel empowered if they realize that you are trying to network with them. This makes them more likely to say yes, and you just need to ask the question.
7) Send A Group Email
Is there more than one person who you want to network within your business? If so, the answer is a group email. Send an email to the group you need to communicate with and a quick note saying something like 'time for a coffee!'
They should get the message that you want to talk and might appreciate time away from a busy office. You can then meet in the coffee area and have a brief, casual meeting about an important issue. Most employees will find this easier. There isn't as much pressure here as there is in an official meeting.
8) Start Interesting Conversations
You might just be looking for general networking rather than meeting a specific person. In these cases, interesting conversations are key. If you want to engage someone, you need to make sure you're bringing up a topic that they want to talk about. Otherwise, they might dismiss your efforts completely. You can start by using current events to get a conversation started and then slide it back to the business issue. For instance, many people are still currently talking about Brexit. All over the world, people are wondering what the outcome of the referendum will be. It's easy to relate that to business, referencing issues with revenue, profit, and demand in an interesting way.
9) Make It A Regular Occurrence
You might think that one meeting is enough time spend to build a networking relationship. Not so, you should be checking in with the same person on a regular basis. Again, you can match your coffee break with their schedule to catch up on a weekly or monthly basis. Or, you may want to contact them through social networks and encourage them to join you for coffee. Once the meetings become more regular, you'll be able to get more done. You can avoid the small talk completely and get right to the main issue.
10) Talk To Someone You Don't Know
Finally, one of the mistakes people make when networking is only talking to people they know. If you are in a coffee queue and you don't know the person behind you or in front of you, you might ignore them completely. Instead, you'll wait for the next day where you hope to be next to a name that you do recognize. This is a mistake, because that person you don't know could be the exact individual you need to speak to. They may be in an area of the company where they can help you with your objective. Or, they could be a member of the general public and might be a candidate for your next big client. You never know unless you start talking to them, and that's why the final tip is to talk to as many people as possible. More often than not you will be expanding the network for your business.
The briefest of interactions could turn out be a hugely value business opportunity or the perfect candidate for a role you are hiring for, so it is always important to make connections whenever you get a chance. At Vine Resources we pride ourselves on our large network of candidates, many of whom may fulfil a need that your business is currently experiencing.
Get in touch to see if we can help you find the right candidate for your business.
---