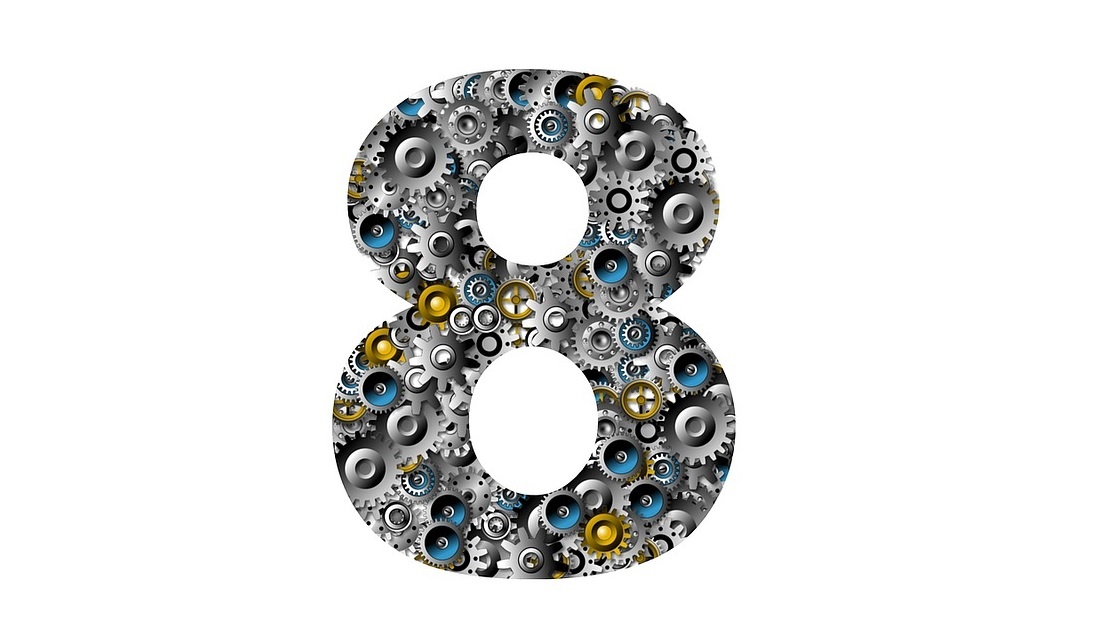 Using a virtual IT team for your business has numerous advantages. It allows you to get the service that you need at a cheaper cost. Employees can work from home or different locations other than your office, and your company is a lot more flexible. As well as this, you can use an outsourcing or freelancing team to complete the IT jobs in your company. These are often far cheaper to hire than an in-house, IT staff. That said, there are certain issues with the management of virtual IT teams. Communication can be tricky, and it is easy for messages to get lost in translation. As well as this, it can be difficult to know whether your team is getting the jobs you need, completed. You have less control over the employees and fewer options when it comes to providing motivation. Here are eight ways you can improve the management for your virtual IT teams and make them better.
1. Open Up Communication Possibilities
You should have several ways for virtual IT teams to contact you and communicate with one another. There are lots of options to consider when selecting a form of communication. You may want to think about using social networks. Social networking is a great way to keep everyone up to date with the tasks of your the IT team overall. You can have social networks accessible on different devices. Even if IT teams are separated or working from home, everyone will still be in contact with one another. Google Chats is one of the easiest apps to use because it is simple and you can receive instant updates. However, there are many more possibilities to consider. For instance, a number of businesses use Facebook to communicate with virtual teams. You can set up a group on Facebook, and all members of the IT team can communicate freely. This allows for problems to be solved more efficiently.
2. Hold Regular Meetings
Although you are managing a virtual team, you should be regularly meeting with your employees. This will help to ensure that everyone is on the same track and completing objectives as they should. Regular meetings also allow the team to share new ideas or issues that they have had completing daily tasks. You need to make sure that you are giving your employees this chance to voice their opinions. Otherwise, there may be an issue with your virtual team that you are completely unaware of. Remember, virtual team meetings do not need to be held in person. It makes far more sense to use software and technology so that the team does not need to travel to a specific location. You should use software that allows video conferencing, though. This allows face to face meetings, even if you are not in the same office.
3. Use Cloud Systems
Another technology that you may want to consider using is cloud tech. With cloud technology, information can be shared freely with the virtual IT team. Everyone has access to what they need all the time, no matter where they are working from. Again, this allows you to maintain the flexibility you need, managing a virtual IT team. It also prevents issues with security. Using cloud-based systems, information shared between employees is kept private and safe. Allowing employee instant access to the information and data that they need is going to allow them to reach higher levels of efficiency. You will find that your IT team is getting more completed through the day.
4. Clear And Detailed Instructions Are Crucial
You need to make sure that the instructions you give to your virtual IT team are clear and detailed. It is easy for vague instructions to be misunderstood or completely misinterpreted. Typically, this is because the employer has thought the message is clear. However, they have failed to realize the message can be interpreted in a completely different way. You should, for instance, avoid sending sarcastic memos. It might sound like common sense yet; a frustrated manager may make this mistake. If they are annoyed with the work of the team, they may resort to sarcasm. This, of course, is very difficult to comprehend through text messaging. Essentially, it could mean that the direct opposite message you wanted to convey is taken on board instead. It is an extreme example, but one that clearly highlights the issue of poor instructions.
Make sure you explain to the team what you want completed, how you want it completed and what the final outcome should be. If you don't do this, you may find you receive a result that is nothing close to what you originally intended.
5. Keeping Things Professional
It can be difficult to create a professional work environment when you're managing a virtual team. This is common because there isn't a work environment to manage. All your employees may be working from different locations. In this case, it can seem impossible to control levels of professionalism. Your employees might not even be in the same country. However, there are still ways to make sure your employees are working professionally. You can remind them of conduct and behavior, when communicating with them. You can do this either through meetings or memos. Remember, when you're running a virtual team, you are not responsible for their health and safety. However, you may still want to encourage workers to take breaks between assignments.
6. Match Hours
If you are dealing with a team made of people all over the world, you still need to make sure they are on the same schedule. Or, that at some point during the day, the whole team is online. This will help you contact the entire team at the same time. Or, deal with issues that affect the whole IT team. It is important that you do this as otherwise key members of the team may miss discussions completely. If they are dealing with one area of a project, they may be left out of the loop and their work will suffer.
7. Use Project Management Software
You should look at incorporating the use of project managements software that everyone can view and access at the same time. When you are managing an IT team, each individual will have a different role and objective. However, their role relates directly to the role of another member of the team. It's like machine, and all the cogs have to fit together. Using the right software can mean that ensuring this is a lot easier for you as the manager.
8. Hire The Right Team
There are certain people who are going to be more suited for working in a virtual IT team. This is why you need to pick your staff carefully. You should be wary of hiring someone who has a history of not being able to meet a deadline. Or, someone who has poor time management skills. Remember, when you're using a virtual team, you won't always be able to provide the right incentive to get them to complete a deadline. You need to be looking for people who can work on their own initiatives. There will be times when micromanagement is not a possibility, and team members must work independently. If they are not suited for this type of role, you need to find others who are.
This advice should help you strengthen your virtual IT team. You will avoid the issues of low-efficiency levels and poor time management. Remember, using a virtual IT team has many advantages, but you must be aware of the problems it can cause.
How can you ensure you are hiring the right people? Wading through poor applications and interviewing unsuitable candidates can be incredibly time-consuming and costly to your business. To ensure you only hire the best, take a look at our free guide How to Avoid the Hiring Manager's Worst Nightmare.
---