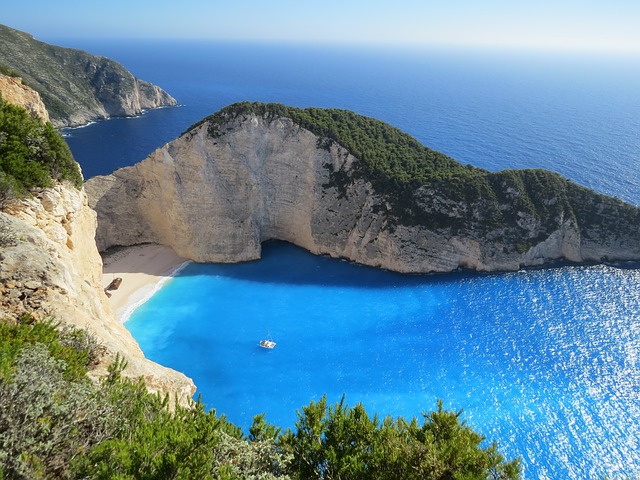 Your holiday should always be something to look forward to. It is important for everyone to take a break and if you're running a team you want to make sure things are working well while you're away without your day to day involvement. Not everyone manages to do it but sometimes it's important to really switch off and forget about your work so you can focus on yourself, family or friends and come back to work with a completely fresh perspective. There's no doubt that holidays can be personally, very beneficial for all of us. But could it benefit your team as well? There are lots of ways you can get the most from your team while you're away:
Test Someone in A Higher Position Of Power
There may be people underneath you who you believe may be qualified with the experience to take the reigns. Even if it is just for a short period, this can empower that particular team member. They may find that they do have the skill to take a position higher up in the company. If that occurs, it should lead to strengthening your team. You will find that they can be trusted with more jobs in your company, that you would otherwise need to deal with yourself. It can diminish some of the stress from many of the tasks you perform and put your team in a stronger position.
To do this, you may want to spend some time with that particular employee, before you leave. Bring them in on decisions that you make on a regular basis for a few weeks before you leave. By doing this, you won't be throwing them in at the deep end. That's a bad idea, particularly if you're going to be away and they will have no one to fall back on for assistance. You can test them before you leave with challenges and make sure they handle them effectively. If they do, you can then leave them in charge during your absence feeling empowered.
Avoid A Lull
Employers can sometimes accept that when they go on holiday, their team may fall into a lull unless you plan ahead. However, it is possible to avoid a business lull as long as you have set some key objectives and given someone ownership to delivery them.
Set Up Objectives For Employees To Reach
You may want to encourage team members to have achieved certain objectives before you return. This is a great time to set up a deadline of improvement. By giving them objectives you can strengthen your business model. It's not uncommon for employees to see a time when the manager is away as a chance to relax a little. They will not stop working completely, but their efficiency may drop significantly. If you set objectives and goals, you will be encouraging people to work at the same pace. They won't want to be the only one not to match the goal you laid out for them before your return. If you lay out goals, you may find they work as hard as if you were in the office, overseeing everything.
Allow Hours To Be More Flexible
It can be dangerous to loosen time constraints of deadlines and working days when you are away on holiday. There might be no one to make sure that the work is completed at all, and this is a fear many managers have. That said, by loosening time constraints, you may find that your team finds work easier when you are away. Some might come to work early, and others might arrive late and stay late to get things completed. When there is a manager in the office, employees often will not do this. However, when you're away they might try it, and some might be more productive on their new schedule. Make sure whoever is in charge does not completely discourage this type of behaviour. It might lead to you discovering a more productive working model.
Don't Leave Behind Too Much Work
A common mistake managers make when they go on holiday is leaving behind too much work. Rather than allowing their team to have too little to do, they give them far too much. This might not seem like a bad idea because they will have plenty of work to carry them through until you return. Unfortunately, it tends to cause people to feel completely overloaded. They are faced with massive workloads and very little chance of completing them on time. If this happens, you may find that your team have burned out before you get back to work. That could damage your company because again, efficiency levels will be lowered. The last thing you want is for your team performance to end up in a worse state than when you left it.
Don't Abandon Ship Completely
There are a few reasons why you should not completely forget about the business when you are on holiday. Firstly, many managers will find that they simply can't do this. If you have a team that relies on your decisions on a daily basis, it can be hard to let it go. Even if it is just for a couple of weeks. Secondly, you may find that there are instances where your team does need you, even if you are on holiday. That's why you might want to spend five minutes each day checking your emails. Or, monitoring your business using technology such as a cloud-based system. A good idea is to make sure that you have VIPs established on your emails before you leave. That way, you'll always see immediately if someone you need to respond to messages you. If you have someone who you trust, you can pass this job off to them while you're on holiday.
Offer Encouraging Motivation
Before you board the plane for the start of your holiday, there may be doubt at the back of your mind. What if the people working for me slow the pace when I'm not around? What if they become unproductive while I'm away? If you remember to keep your team motivated, even when you are away. You may want to send out the occasional email, text or quick phone call, letting them know you have recognised their hard work. Or, you may want to ensure someone else does this for you. Either way, high levels of motivation are important when you're on holiday. You need to make sure that your team still feel as valued as they did when you were in the office.
---