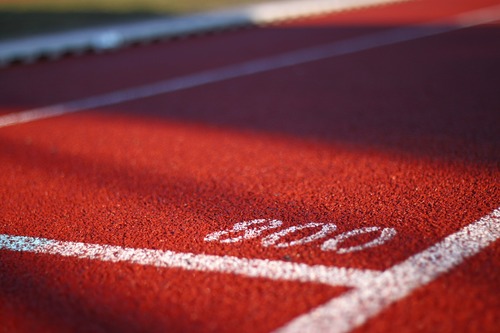 When it comes to assembling a winning team, hiring the right candidates has to be a key priority. Getting this aspect wrong can have a massive impact on the success of the business objectives.
Recruiting the right candidates isn't an easy task and requires a lot of work. It can help if you hire a good recruitment company. However, getting it right will improve productivity, profitability and company efficiency. A crucial part of navigating your way to success is monitoring various metrics to ensure the right processes are being followed. The list of possible elements is nearly endless, but some are far more important. Here are the 10 that you should be tracking:
Recruitment Source
Modern technology has changed the way candidates apply for jobs. Subsequently, it's had a huge impact on the recruitment process from an employer's perspective too. The internet has opened up several new hiring sources and knowing which options suit your company best is key.
Tracking the various methods is a vital element, and can be achieved through the use of application tracking software that tracks the source. The collated information will pinpoint the sources that work best for your business. In turn, this will allow you to invest in the places where you are seeing a high number of quality candidates.
Time Of Completed Process
Hiring a new employee is not a job that can be rushed. It's far better to take your time and get it right at the first attempt. Otherwise, you could be left needing to repeat the process in just a few weeks time. Nevertheless, time is money, so you'll want to fill the vacancy as soon as physically possible.
Finding the right balance is key, but you also need to respond to those times. Knowing the average duration between advertising a job and accepting a candidate won't only help the direct process. But it will also give you greater control when managing workflow until the new employee starts.
Costs
Money is, or should be, at the heart of all business decisions. If you're not careful, the process could increase the overall cost of the eventual acquisition through the roof. Of course, hiring the right person for the job should be a priority. Nonetheless, financial costs cannot be overlooked.
It's not just a case of recording advertisement costs. You need to take the time of sifting through applications and conducting the interview process. Cost-effective recruitment will inevitably put you in a stronger position. So make sure those elements are monitored properly at all times.
Satisfaction Of Hiring Manager
There's nothing worse than hiring a candidate that is anything less than perfect for the role. However, it's very hard to achieve that target when the recruiter doesn't truly understand the job they are looking to fill. Therefore, tracking the satisfaction levels gained from each hiring is vital.
There's no point in completing the acquisition of a new employee if they aren't going to provide you with the right levels of satisfaction. If nothing else, it will only increase the odds of needing to re-hire further down the line. This can easily be achieved through surveys and similar resources.
Satisfaction Of Hired Employee
Likewise, employers need to know that the staff members are happy too. The last thing any boss needs is to be left with a staff member quitting just weeks into the job. Sadly, if the vacancy advertisement isn't accurate, this becomes a very real possibility.
Again, surveys and appraisals are the easiest way to track these elements. Pay attention to these details and you should have no problems in finding the most effective ways to find future candidates. Apart from anything else, a happy employee is a more effective one too. If that doesn't convince you, nothing will.
Performance
Following the hiring process, onboarding is a key element to gaining the best results from an employee. But you need to be sure that they are equipped to perform as expected. The only way to successfully achieve this is by tracking this metric with all recruitments.
Monitoring the progress of your employees isn't difficult. Not only will it help you with future hiring, but it can help pinpoint areas needing improvement from the past hirings too.
Gender
When hiring an employee, you need to consider their impact on the whole team. Generally speaking, a team that boasts a suitable mix of males and females is far more effective. Therefore, this metric should play a key role in every new process.
It's not simply a case of getting an overall balance. You should think about front line, middle management and senior positions as three separate tasks. This will inevitably create a better general outcome too.
Vacancies & Hirings Ratio
Keeping track of the confirmed hirings and remaining vacancies is crucial at all times. However, it's particularly pertinent when going through a company expansion or major transition. If you aren't monitoring these elements, the whole recruitment process could suffer.
In unison with the time of completed process, this will go a long way to promoting greater efficiency in this field. Ultimately, this can only boost your chances of achieving the desired outcomes.
Acceptance Ratio
Locating the perfect candidate is great, but it means nothing if they don't accept your offer. Taking into account the number of offers made before the position is filled is vital. It's never going to be a 100% ratio over an extended period. However, you don't want it to be too far off.
Aside from the frustrations, it's a massive waste of time. Track this element at all times to distinguish the best protocols for greater success. You will not regret it.
Turnover Rate
It's already been touched upon, but the perceived success of any hiring is rendered obsolete if an employee leaves within a matter of weeks. There's always going to be one or two new employees that don't work out for one reason or another. But reducing those dangers is vital.
Any recruitment strategy that provides long-lasting employees has to be better than one that doesn't. If there are clear discrepancies between your varying methods, you must act accordingly. Otherwise, the efficiency of those processes will suffer.
Source: Vine 2
---