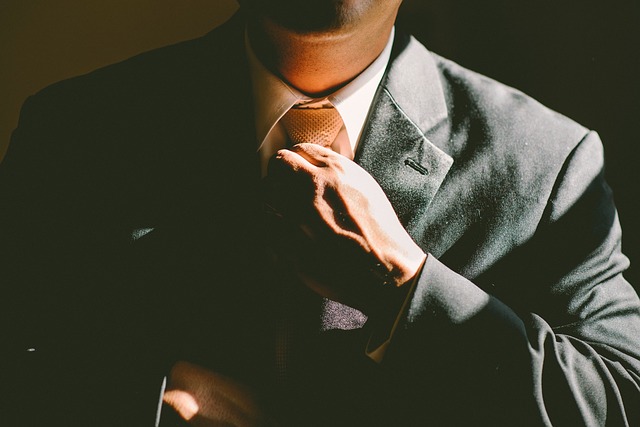 In the fierce world of business, a winning team of staff members is worth its weight in gold. They are the eyes and ears of the entire operation, and will often be the deciding factor as to whether the company succeeds or not. So when it comes to adding a new employee to the group, it's imperative that they settle into their new surroundings quickly.
Of course, you should have already taken the necessary steps to ensure that you've found the right candidate. However, that's just the start. Following it up with the right protocols is equally vital. The settling in process is often referred to as onboarding, and here are the key factors to consider. Get them nailed down, and your team will reach its maximum capabilities in no time at all.
Introduce
Once you've confirmed the new addition, you should look to introduce them to the team immediately. After all, the employee will need to feel part of the big happy family. Besides, it's not only beneficial for the new recruit, but it's also important for your existing staff to know what's happening.
One of the easiest ways to do this is to arrange a short party or gathering. This informal and relaxed atmosphere will make it far easier for the new employee to strike positive relationships. Moreover, it reinforces the feelings that they are going to be appreciated by the company.
Communicate
Great communication should be at the heart of all business operations. And it's never more pertinent than when you hire a new employee. The boss-worker relationship has a crucial role to play in their happiness and motivation in the workplace. Essentially, it's a way to make them feel more comfortable; you should aim to achieve that goal as quickly as possible.
If there's a gap between the hiring and their first day, you should make the effort to stay in touch. Keep them updated and reaffirm your excitement at the prospect of having them join the team. Get them feeling great about the business and their career before they've even started. It can only help your long-term challenges too.
Maintaining the great levels of communication throughout their time with the company is vital. However, doing it in those early stages is more important than ever. Do not forget it.
Company Policies & Terms
The new employee also needs to be aware of the way things are done throughout the company. Every business has its unique characteristics, and educating your latest staff member on yours is pivotal. Without that knowledge, they'll soon feel alienated by their surroundings, and that's the last thing they need.
Every company uses specific buzzwords and philosophies to drive their business forward. Embracing these at the earliest stage is essential, and is something you can start to do even before they've started. Just remember that, at least in those early days, the methods are more important than the productivity. It's easier to develop a skill than change it completely. Ensuring that the new member follows staff procedures opens up far better collaboration too.
Inclusion
Entering new surroundings is always going to be a testing time, but the right vibes will go a long way to settling their nerves. Arguably the most important element is to make them feel wanted and as part of the team. If you fail to accomplish that goal, you'll be left with an employee incapable of reaching their full potential. Either individually or as part of the team.
During the probation period, you may be tempted to cut corners. However, that will do very little to inspire confidence or trust. Providing them with a work uniform and accessories should be considered mandatory. Likewise, security facilities like key cards should be introduced straight away.
Satisfying these basic needs won't only encourage the employee to feel appreciated. But it will cement those feelings of belonging. Without them, the new member will stick out like a sore thumb. That could be extremely damaging to their settling in period. Avoid it all costs.
Acclimatisation
In addition to feeling wanted, the new addition needs to feel at home in those work surroundings. Familiarity is a crucial element for their adaption to the job. As such, you should be sure to show them around the building immediately. This includes areas that they may not use, such as warehouses.
That basic understanding of the company's mechanics and DNA can make a world of difference. Meanwhile, those simple items like knowing where the restrooms are located or the contact details of HR can make life a lot easier. Once again, it's about making the employee feel as comfortable as they can at the earliest stage possible.
Be Fun And Accessible
As long as work is completed, there's nothing wrong with having a little fun. In fact, greater enjoyment will actively boost the atmosphere and general workflow. Furthermore, it can encourage increased trust and confidence. This can be especially important if they need to visit you with an issue.
Providing that accessible front is vital in those early days. No new employee is going to settle in perfectly without a single hiccup. But if they don't feel ready to speak to you, you'll never be able to help them overcome those battles. As well as wasting time and money, it could drain their satisfaction too.
Besides, it will be easier for you to control situations too.
Track Progress
If you are serious about turning the new employee into a killer asset, feedback is essential. Praising good points will ensure they maintain those habits. Meanwhile, addressing room for improvement can have a monumental impact on productivity and profitability.
Appraisals aren't a necessity, and you can opt to keep things informal. Either way, your greatest responsibility as a boss is to provide that continued guidance. This is the foundation of helping them develop their skills and personality. At the same time, it gives you far greater insight into the situation too. Good points and bad.
Striving for improvement is the hallmark of a successful worker. Promote it from day one, and the onboarding process will be smoother than ever.
---