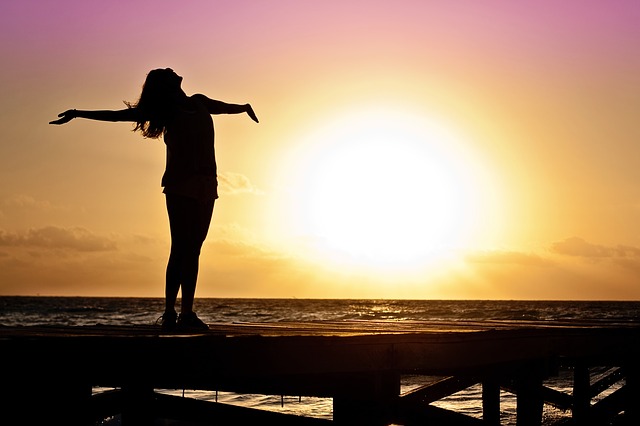 ​
One of the first lessons that any entrepreneur will learn is that there is no greater asset than the staff. Even the most beautiful looking car won't move forward without an engine. Employees are the horsepower that will drive your company forward.
Simply moving forward isn't enough; you should demand that the business progresses in top gear. The only way to achieve this is through empowering the team to keep them happy at all times. Quite frankly, a happier team could be your secret weapon for success.
Here are just eight compelling reasons why:
Increased Motivation
A happy worker will instantly gain greater natural motivation. In truth, this could be the single greatest factor for gaining better productivity and profitability. Do not underestimate its influence for a second.
Encouraging that happiness and motivation doesn't need to be difficult either. Simply showing employees that there is room for progression should do the trick. After all, they all have aspirations of climbing the career ladder to earn more money and greater responsibilities.
They're only human and playing to those natural emotions will have a huge impact. Give them a reason to want to work harder, and they will. In turn, this can only lead to increased output and profits too.
Greater Trust
Establishing positive reactions from your employees won't only improve the general atmosphere. It will also generate increased trust. Once again, this can be a killer attribute for gaining increased staff output, which leads to greater profits.
Increased levels of trust won't only increase their confidence in the company. It'll enhance their self-confidence in business too. This will encourage them to take far greater initiative, and could be the key to unlocking greater opportunities for the company as a whole too.
Building the trust through increased responsibilities and leadership should be one of the first items on your agenda. Get this right, and you won't just have a happier team. You'll have a stronger team capable of achieving far better outcomes.
Improved Efficiency
Efficiency is one of the most important terms in business and has a direct correlation with profitability. You need to be efficient with both time and money to see the very best results. Unsurprisingly, the happiness of your staff is integral.
The fact happier employees work harder will naturally help them get more from the working day. However, happier staff members will often take a far better analytical approach. They'll be far more eager to actively seek ways to help improve the business. This could eventually save you a lot of money.
An efficient business will always have greater hopes of success. Show your appreciation by rewarding hard work with staff perks, and those positive vibes should flow.
Better Collaboration
There's no 'I' in 'team'. Great teamwork is imperative if you want the company to reach its full potential, which is why establishing a positive atmosphere is vital.
A team that works together succeeds together. This is especially true when you use cloud computing and other modern facilities. Those fresh and exciting tools keep work more enjoyable while encouraging colleagues to work as one. Likewise, arranging staff outings and team training exercises can have a positive influence.
Communication is the foundation of any successful business. And working together will guarantee improved use of time. If that doesn't help the company unlock greater moneymaking opportunities, nothing will.
Fewer Mistakes
A clear mind is arguably the most powerful tool that any employer can ever possess. Unfortunately, dissatisfaction in the workplace won't only lead to reduced workflow. But it'll increase the chances of making mistakes too. The employees are only human, and a lack of happiness will bring a lack of concentration too.
It's not a difficult concept to grasp, yet many entrepreneurs fail to truly appreciate it. Fewer errors will ensure that resources are used more effectively. Meanwhile, you'll also save the hassle and time of rectifying those mistakes. In some cases, it could also prevent errors that would end up costing you a customer.
With greater trust and happiness, employees will be more likely to make those mistakes known far sooner too. Again, that can only help reduce their impact on the business and its finances.
Added Flexibility
One of the biggest problems facing the company's profitability is staff absence. Even if you hire agency or temp workers in, the loss of regular workers to illness can harm productivity badly. Worse still, that will inevitably hit your profits too.
However, happier workers will be far more likely to accept overtime and cover shifts. Of course, paying them well and using strategies like flextime can help the cause. Either way, reducing the damage caused by absences will promote greater continuity.
With a strong and versatile team at your disposal, there's no limit to what can be achieved.
Improved Customer Service
Ultimately, your number one goal in business is to keep customers satisfied. This is the one task that will decide whether the company floats or sinks. Happier employees will naturally offer a friendlier, more professional service to the client. And it will improve customer retention rates.
A better service won't only enhance your chances of repeat business. Moreover, you'll have far better hopes of seeing customers spread the word to friends and family. And it all stems from keeping staff happy and motivated.
The significance of a happy staff cannot be emphasized enough. Make sure that you're taking those necessary steps and precautions. You won't regret it.
Less Recruitment Costs
Apart from being distracted and unmotivated, unhappy staff members will quit as soon as possible. Consequently, it means finding a new employee to replace them. Sadly, that comes at a cost of time and money. The far greater option is to cut out that problem altogether.
The easiest way to do this is by keeping them happy. Showing your appreciation and investing in their continued development will go a long way to overcoming this problem. Furthermore, retaining the same team will make it easier to generate the togetherness needed to thrive.
Profitability isn't just about revenue; you need to take costs into account too. Once again, a happier team is your key to greater success. Use it.
Source: Vine 2
---