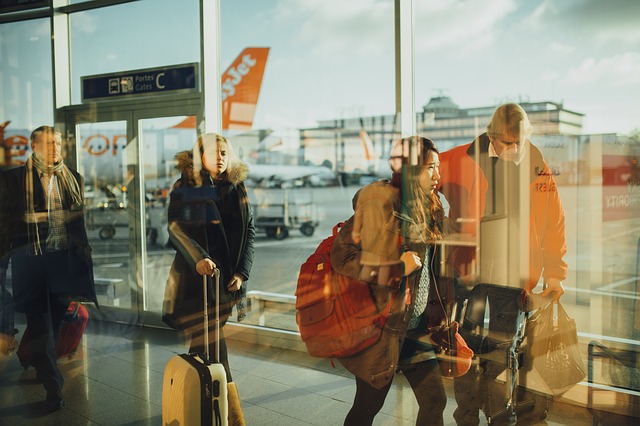 ​
With so many working opportunities available to us today, the traditional 9 to 5 is quickly diminishing. People can work from home, work from sea, work in a coffee shop - or even work on a different continent.
Here are five things you could consider to help you keep an eye on things at home.
1. Nest Protect
Have you ever wanted your fire alarm to test itself? Me too. Fortunately, the Nest Protect does exactly that, among other things. For starters, it can alert your phone and tell you what's wrong - useful if you're out of town.
This means you can find out if there's a fire in the living room, or a carbon monoxide leak in the kitchen. You can call the emergency services ASAP, saving precious time that you'd have lost with a traditional alarm.
And if there's no danger, you can shut off the notification and return to the blissful ignorance of your contract work. The benefit here is you don't have to be bothered with trivial alerts - like a fire alarm test. You can choose to stay notified only when there's severe danger, like a blaze.
2. Nest Cam
If, like me, you've desperately wanted to see what the dog was up to when you're on holiday, you're in luck. Despite its use in more trivial scenarios like this, the Nest Cam can also be used to watch out for any robbers or intruders.
The concept is simple. You place the camera in a location around your home, and stream the footage to your smartphone. It streams in 1080p HD, and comes with a wide-angle view with zoom. If you want to buy more than one, you can do so. They'll all be connected on the same network, so you can check your bedroom, bathroom and kitchen in one go.
You can be notified if the camera detects motion or sound, and can keep an eye on proceedings using full night vision. You can even speak through the camera itself, sending a message to intruders or yes, your dog. 'Get off the couch you mongrel,' is a particular favourite of mine.
3. GPS Watches
Of course, you need to be able to keep an eye on your children, too. It's not like they'll be stuck in the house when you're away. A GPS watch allows you to track their location from anywhere in the world, no matter where your contract work is taking place.
The watch location is relayed to your smartphone in real time, so you'll know if your child enters a dodgy area. If this is the case, you can call the watch without your child receiving an alert, and listen in on the surrounding environment.
We all know how kids like to explore and head off the beaten path, so it's good to be able to keep an eye on them from a remote location. A GPS watch gives you that peace of mind when you're away, and if you feel like something's wrong, you can check up instantly.
4. The Bolt by Lockitron
Most people have lost their house keys at some point over the years. Whether it's in the nightclub on a drunken night out or under the car seat… it's not a good situation to be in!
Wouldn't it be easier if you didn't need a key, and could lock and unlock your door from your smartphone? Well you're in luck, because The Bolt attaches to your front door and is fully controlled from an app in your pocket. Your door will be locked tight, and no amount of lost keys will stop you from entering!
Of course, if you are indeed working away from home, the benefits are numerous. You have the ability to unlock the door for family members who may have lost their keys, and can lock it behind them when they're in. You can also open your door for builders or plumbers, negating the need to physically be in the home when any work is taking place.
Or, if you want to be really cruel, you can keep the door locked and keep the kids grounded.
5. Nest Thermostat
If you're away from home, you won't be needing the heating on. You'll be wanting to save cash and slash those energy bills as much as possible, but you also don't want to come home to a cold house. Join the club!
Solution; the Nest Thermostat. As the name implies, it's a thermostat, and as you probably guessed, it can be controlled via smartphone. This means that you can start to warm up the house an hour before you get home, and can shut off the heat completely from your phone.
You can also control it for other family members when you're away, too. Kids left for school, and the house is empty? Shut off the heating, remotely. Time for school to end? Put it back on. The thermostat also tells you if there's a problem, like temperatures so low your pipes could burst.
And finally… de-stress!
Working away from home is extremely tough - anyone who's ever done it can attest to that. It's that feeling of homesickness, of missing your friends and family, that hurts the most.
And that's not a good feeling to have when you need to focus on work. The Headspace app can help you here, by offering you a quick 10-minute meditation course. Meditation can help you focus on the happier aspects of life, and drown out the negative feelings that cause you stress.
Technology is wonderful, as this list proves. Ten years ago, most of this stuff didn't exist - which is a testament to how far we've come.
If you work away from home a lot, and you'd like a bit more peace of mind, any combination of these items would be solid purchases for you. Just make sure you own a smartphone before you buy! You'd be pretty lost without one.
Source: Vine 3
---