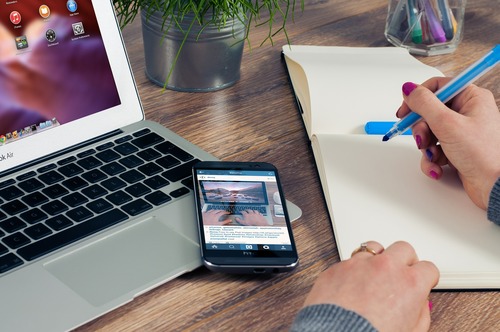 The world of business is a fierce environment. As your company starts to grow, you need to know that the people working for you are up to the task. After all, employees are the driving force behind your entire operation. So assembling a winning team will instantly boost your
Using an external recruitment process can essentially be broken into two ideas. They are contingency recruitment and retained recruitment. At a glance, the former can seem very attractive due to the fact you only pay once the work has been completed. However, roughly 8 in 10 recruitment assignments taken on via this method are left uncompleted. On a bright note, it won't cost the company any money. But it will be a huge waste of time and effort. And as we all know, time is money.
The situation with contingency recruiters has only worsened thanks to the growth of online activities. In reaction, more and more successful companies are turning to retained recruitment methods. If your company is looking to expand in the near future by hiring new staff members, there's a strong chance that it will be the best option available. The main reason being that you will see guaranteed results.
Efficiency is a key word in all aspects of business and retained recruitment offers it in abundance. Generally speaking, it will work out a little more costly than the contingency-based alternative. But you get what you pay for in business. The rewards of filling your vacancies with the best candidates will easily compensate for the hiked expenses.
A retained recruiter will provide a far more comprehensive package, which will guarantee the best outcomes. An initial consultation will equip them with all the tools needed to find candidates that fit both the company and the specific vacancy. This is achieved through a level of profiling and mapping that you simply wouldn't get through contingency methods.
Perhaps more importantly, you can relax in the knowledge that the work is being handled in the most efficient manner. There's nothing worse than worrying about your business, especially when it involves such a vital process. Knowing that thorough research is being put into the process is very comforting indeed. With the personalised touch of genuinely trying to find the right person for your specific vacancy, this becomes a telling factor. Moreover, you know that you'll receive help throughout all phases of the recruitment operation too. We all need a helping hand from time to time in business, and this is the strongest support that you could ask for.
While the retained recruitment process is thorough, it doesn't need to eat away at your time. The recruiter puts in all the hard work of screening applicants to find suitable candidates, meaning you don't have to. You'll simply be presented with a handful of leading options. Using contingency solutions will often lead to hours of sifting through dozens of profiles. Many of them won't even be suited to the role, which can be infuriating.
Moreover, the fact you will only need to deal with a handful of suited candidates means that you'll be able to concentrate on the job at hand. Streamlining the application stages affords you a chance to thoroughly consider each applicant. Likewise, interviews will become far more efficient. In turn, this can only give you the very best chance of finding the ideal candidate for your vacancy. Ultimately, this is the only result you should be willing to accept.chances of quick success.
Consequently, the recruitment process is one of the most crucial assignments that you'll ever face as a boss. However, trying to fill those vacancies yourself can be very stressful and distract you from your other assignments. The last thing you need is to see those endeavours stall progress in other areas of the venture.
A lack of experience also makes it hard to acquire the best results. Quite frankly, this job is far too important to see anything other than maximised outcomes. In many cases, obtaining the help of a professional recruiter is the perfect solution. If it helps find the right candidates to build a stronger team and business, it has to be a step in the right direction.
Unlike other methods, where you are essentially relying on good fortune, this is a route to guaranteed success. Financially, this will save you money in the long run too. It's better to pay a little extra and get things right the first time than conduct several processes before finding the right candidate. It also prevents the potential hassle of hiring the wrong person and needing to start the process all over again six months down the line.
Many entrepreneurs also find that the use of installed payments works wonders for both parties. The common structure is to cut the fee into three instalments. This involves one up-front fee, followed by one on the delivery of the shortlist before a final payment upon completion. Not only does this take away some of the sting, but it also helps keep the process on track at both ends. As a recruiter, ensuring that you arrive at the destination with the smoothest journey possible is a must.
Furthermore, this method guarantees that you'll see fast results too. This is equally crucial to your recruitment tasks, particularly as you want to push ahead with the company growth ASAP. There's nothing quite as frustrating as putting the brakes on your progress. This is especially true when you can see the potential for increased profits. Filling those vacancies with the right people in the quickest time is something that you simply can't put a price on. It could be the secret weapon to fire your venture to the next level.

Quick turnarounds, reduced stress and improved end results are a recipe for success. It's no surprise that so many businesses are using this solution to plug the gaps in their teams. If you're in need of additional employees in the near future, retained recruitment could be the perfect choice for you too.
Find out more about Vine's retained recruitment solution.
Source: Vine 3
---