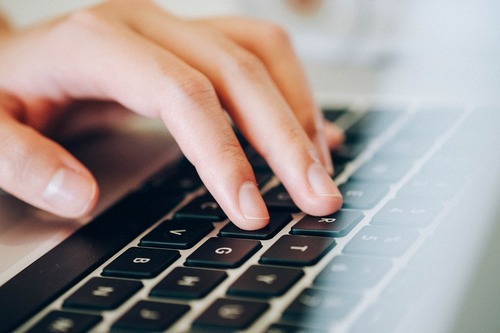 To be a successful entrepreneur, it's imperative that you learn the fundamental lessons of business. One of those key items is to appreciate the importance of your employees. There's only so much that you can achieve with one pair of hands. Surrounding yourself with a productive team is essential.
Hiring employees can feel like a daunting task, but getting the process right will propel your company to the next stage. Those rewards are simply far too grand to ignore, and you must take every step necessary to ensure that the right decisions are made.
Of course, finding candidates with the right skills and expertise is a priority. However, this isn't the only key attribute to search for. Investing in behavioural assessments of candidates can be a very beneficial addition to the process. Here are three compelling reasons why.
Knowing Whether Their Face Will Fit
When hiring a new member of the team, you aren't simply investing in their skills. You are investing in the missing piece of your jigsaw puzzle. As such, you need to be sure that they will settle into the team. After all, it's not simply about their individual input. Ultimately, you are looking for someone to strengthen the team as a whole.
Therefore, it's imperative that the new employee has a winning personality too. It doesn't matter if their work is largely conducted on an autonomous basis. Sharing positive connections with other team members will make a world of difference for everyone. Gaining a better insight into their character will help you form a better decision on whether a candidate can integrate into your team.
All successful businesses are built on a foundation of great communication. This isn't an element that you can afford to underestimate. There are team bonding methods that can be used to enhance those positive atmospheres. But this is only possible when those individuals can connect. Clashes in personality can only bring negative impacts to the general feelings. In turn, this could harm the overall quality of the team.
It's important to remember that applicants will actively aim to create a winning first impression. Screening applicants at a psychometric level will provide a far better understanding of their traits. Only then will you make informed decisions.
A team that works together succeeds together. Ensuring that new recruits will settle in the best possible manner is vital. Get this right, and those hiring process will inevitably bring far greater outcomes.
Understanding Work Ethic
Candidates are selling themselves throughout the application process. And they know the right things to say. The smartest applicants will have researched the business to gain a better understanding of what you are looking for. Subsequently, they will often tailor their answers to standard questions to ensure that they give you what you want to hear.
This does make a good impression and shows a willingness to put the effort in. But it doesn't paint a true reflection. It's all well and good seeing that they've worked hard to get the job. However, this isn't going to drive the business forward. You need to know that they will keep this up once they've been hired too.
The work ethic of individual employees is crucial. It's their productivity that will either lead your company to success and failure. Besides, staffing costs are one of your largest overheads, so you should want to squeeze more out of them. To achieve this, you need to be certain that you've hired a candidate blessed with the natural drive. Talent and flair still need to be at the forefront of your hiring endeavours. Nonetheless, the importance of hard work shouldn't be underestimated for a second.
A personality assessment won't only let you recognise individual work ethic levels. It can additionally help shed light on which motivational tools are most likely to work in future. You'll learn whether they are a suitable candidate while also making preparations for future growth.
The natural drive of a candidate won't only impact their individual output. It can rub off on their colleagues too, especially if they boast great leadership skills. Assessing behavioural trends during the recruitment process will give you a far better chance of hiring success. If it can boost your hopes of finding the perfect employee at the first time of asking, you'd be a fool not to capitalise.
Decipher Potential For Growth
As an entrepreneur, you've always got one eye cast towards the future. Therefore, it's important to look for employees that will help your business grow and succeed in the long-term. Immediate results are obviously crucial too, but sustained triumph is the key to achieving your ultimate goals.
Behavioural assessments can help spot intelligence along with a host of other vital characteristics. The world of business evolves at a rapid rate, so finding a candidate that can adapt and learn fast could be the key to long-term improvements. Their development will rely on your willingness to encourage it. But boasting those natural qualities should make a candidate stand out.
Likewise, gaining an understanding of their values is crucial. Some candidates will be happy to settle for what they currently have. As an aspirational entrepreneur, you should be looking for employees that share those ambitions. Continually striving for better is the hallmark of a winning worker. Do not forget it.
It's not simply about finding the best candidate for the role. Thinking about the future plays an integral role in establishing the right mind-set throughout your company. Regardless of your industry, you will face stiff competition from your competitors. Possessing a team that's blessed with the right attitude will help you achieve far greater accomplishments. If that's not an incentive to conduct those psychometric assessments, then nothing is.
Success shouldn't be measured in short bursts. You need to build a venture that will continue to thrive for many years to come. Your staff hold the key and their human characteristics will have a telling influence. Pay attention to these features during recruitment, and your team will become stronger than ever.
Source: Vine 3
---