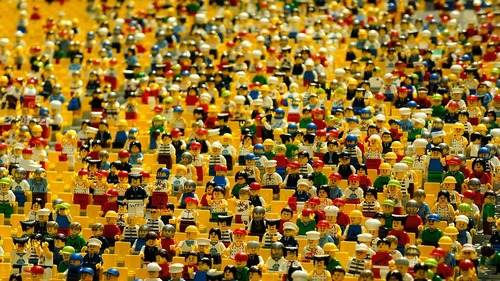 Sadly, the recruitment process can quickly feel overwhelming. Not only is there immense pressure to find employees that can actively help the business grow. But there's also the panic associated with finding time and money for the task at hand. Advertising roles isn't cheap. Meanwhile, filtering through applications to find candidates can distract you from core business functions. Whether it's a small operation or a global corporation, going alone simply doesn't make sense.
We all need a helping hand from time to time in business, and a managed recruitment service could be the ideal solution to all your hiring needs. Here are three hugely beneficial reasons why it beats taking on the challenge yourself:
Faster Recruitment
Once you reach the stage where a new employee is needed, there's a strong chance that you'll need to make the appointment fast. Your desire to hire a new team member is confirmation that the business is ready to grow. Failure to complete the task quickly could put the brakes on that evolution. As an ambitious entrepreneur, that's the last thing that you need.
Trying to find candidates yourself can be very time-consuming, especially if you don't know where to turn. The situation is made even worse when you're already juggling the core elements of your business operation. A managed service will allow you to complete the process far sooner. In turn, this will provide a far better chance of taking the business to its next destination.
Aside from anything else, using one point of contact will save hours of switching between different sources. Similarly, you won't need to dedicate time to repetitive and tiresome admin tasks. All you need to worry about is focusing your attentions on choosing the very best candidate from the shortlists that will come your way.
Streamlining the recruitment process with a managed service will cut your staffing time in half. More importantly, you'll have a new team member joining your operation in next to no time too. And if you're looking to hire a large quantity of people, this could make an even greater impact.
Time is money in business. If you value yours, a managed recruitment service is an option that should be given strong consideration. After all, losing big money in one area just to make a small saving elsewhere is false economy.
Better Results
Quick results are great. But they count for very little if the outcome isn't equally positive. As an inexperienced recruiter, you're always going to make mistakes when taking on the job yourself. Unfortunately, that could lead to hiring someone that isn't as suited to the role as someone that's been overlooked. A managed service will ensure that this doesn't become an issue.
The key to smarter recruitment is working towards the needs of your business. No two companies are the same, and every vacancy is a unique opportunity. After assessing the individual requirements of your company and the role, the managed service will find the best man or woman for the job. This leaves you with the luxury of sitting back and enjoying the long-term rewards.
Recruitment isn't an easy assignment, which is why experienced professionals are the best option. Not only does this ensure that the most efficient methods are utilised throughout the process. Perhaps more importantly, the recruiters are fully dedicated to the specific job. Aside from the aforementioned quicker results, this added commitment will bring far better findings.
Another bonus gained from taking this option is the fact that a managed service finds the best person rather than the most skilled candidate. Of course, an employee needs to possess the necessary talents to thrive. However, their character and ability to settle into a team plays an equally vital role in the equation. It's elements like this that many inexperienced employers will overlook when recruiting people. With the support of a managed service, avoiding those mistakes will become easier.
Better recruitment choices won't simply provide a winning answer to the specific problem. Those winning additions will also influence existing staff members. Building a stronger team unit is the ultimate goal of the entire hiring process. And with a bigger and better staff, it's inevitable that you'll see bigger and better results too. In turn, this should produce a healthy profit boost too.
Easier Control
The recruitment process is a vital step en route to creating a more efficient and profitable business. However, you cannot afford to lose sight of the core tasks that make your venture tick. Ultimately, the staff are an asset to aid the company's bid for success. As such, it's imperative that you grab every opportunity to make this possible.
Seeing the best results in a quick fashion is vital. But you also need the assurance that your recruitment tasks won't get in the way of those other jobs. Managing a team of employees is never easy. The fact that a managed service can provide a huge boost to this aspect of recruitment should not be underestimated for a second.
It will it be easier to analyse the details of shortlisted candidates. Moreover, it will become far easier to manage your interview processes in a suitable manner too. Equally significant, though, a managed recruitment service provides support in other related areas. This includes the payroll systems and long-term management of those new employees.
Seeing immediate results is brilliant news. However, the bid for business success is a long-term game and you need to see permanent gains. With easier control of these crucial aspects, you'll be poised to keep those positive effects flowing. Moreover, you'll achieve it without dedicating too much time to the process. As the workforce grows, this can only be considered a fantastic breakthrough.
The basic recipe for recruitment success is to acquire the best candidates in the most cost-effective manner. If you can do so without wasting much time while ensuring lasting results, that's a massive bonus. Managed services are the perfect way to achieve those items and more, making them the perfect solution to your needs.
You can find out more about Vine's managed service solution here. ​

​
Source: Vine 3
---