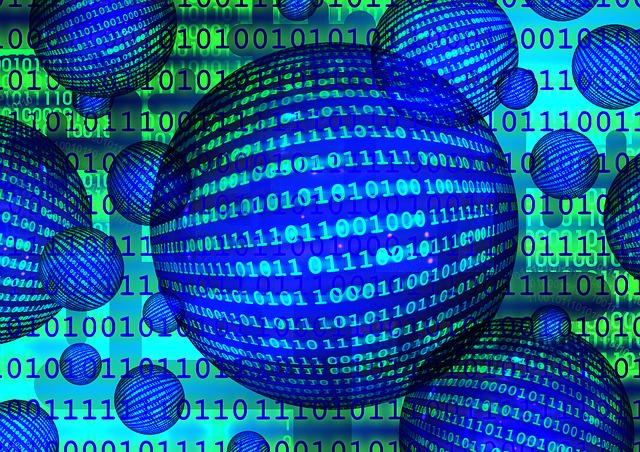 There seems to be something of a change in the air at this year's Mobile World Congress. In the past, the mobile industry's biggest players would use this platform to announce news of their latest tech and products. Last year, for example, tech companies used the platform to announce the HTC One M9, Galaxy S6 and Galaxy S6 Edge smartphones. And, of course, the stage has also been used to announce partnerships. Think all the way back to 2011 when Nokia announced they were partnering with Microsoft and the Windows Phone.
This year, however, there has been a common thread running through the keynote speeches: people. Mark Zuckerberg grabbed the mainstream news headlines, with his plea to ensure the entire world has access to the Internet. And, there has been a lot of talk about ensuring the full potential of digital technology is realised in the not too distant future. The idea is to go from a mobile society to a gigabit society, according to Vittorio Colao of Vodafone. So, let's take a closer look at what we can expect from these bold plans.
What is the gigabit society?
More people than ever go online for business and pleasure. So, it's vital for telecoms companies to provide faster, more efficient services. We've come a long way with fibre optic networks and 4G, but there is still a lot to be done. And that's what the gigabit society proposal attempts to tackle - network capacities of 1 gigabit per second. But, not just for the rich - for everyone.
The gigabit society has been a term thrown around the industry for some time now, but Vodafone has really embraced the idea. The group issued a statement in December of last year outlining their vision. In it, they state their aims in helping to give the whole of Europe 1 gigabyte per second speed by 2030. They also state it should be a central point for the European Commission's plans to launch a Digital Single Market.
The benefits
The benefits of a gigabit society are clear for all to see. Speed is becoming of increasing importance, as more people access the Internet as a resource for media, and tools for working. It's a heavy load that needs a faster system to draw upon if everyone is going to get access at some point in the future. Security is also of vital importance. Mobile transactions are on the up, and there are many who feel this isn't far off from becoming mainstream.
It's also a driver for more employment, too. Faster broadband and fiber optics mean more productivity in offices and the home. More people than ever before are working online, sharing projects, and collaborating in exciting ways. If that way of working is to spread throughout the world, it is vital that fast Internet speeds aren't only for the wealthy.
Why it's important
Look at the online landscape now and it is vastly different to what it was even five years ago. People are online all of the time. The cloud has grown exponentially, meaning more software and computer capacity is taken from the Net. And, of course, the rise of high-quality video streaming has been incredible. There aren't too many Western households that have yet to experience streaming of some kind.
And, so far, Europe is very much lagging behind. Eastern countries like Korea, Japan and Singapore, have pumped a lot of investment into FTTH structure. And, of course, the United States is already showing signs of a strong network being in place. Vodafone believes that the fibre optic Internet should be the focus of investment for Europe, too. This goes against the current model of concentrating on laying older copper cables.
Leading the way for Europe is, without a doubt, Germany. They are global market leaders in producing the kind of components needed for the gigabit society already, after all. The only thing that seems to be missing is strategy and action - and that's where the European governments need to step up their game.

The big issue
The major problem for the telecoms companies driving this change is, of course, investment. They feel that governments should be supporting them - they are not 'a lemon to be squeezed', as mentioned by Vittorio Colao. Policies have to be in place that drives the change, and it isn't something the telecoms industry can do alone.
Another issue is down to the competition. For a gigabit society to truly work, prices have to be low, so that everyone can access it. With some of the major telecoms companies buying up their rivals, it isn't leaving much room for that competitive edge. What we need is a thriving ecosystem - not a world with only a few dominant players.
Making the model work
There are plenty of ways of making the gigabit society work in practice. Let's take a quick look at some of the most important factors, starting with leadership. Strong leadership will be essential in bringing around the change - and there will be a lot to change. Organizations will be different beasts than they are today. They focus on delivering content and putting more focus on customer service. Communications are a common gripe for customers: strange, given telecom's importance to the industry! Legacy processes will also face significant change.
Make no mistake about it, the transformation will be a big one for all communications companies. There will be bigger spends on systems and IT to support the new infrastructure. Also, companies will need the teams in place to oversee the new developments. Innovation will be key. It's unlikely a telecoms provider will survive if they only offer a nuts and bolts service, for example. You only have to look at the likes of BT and Virgin with their content offers to see a good example of that in action.
So, as you can see, there are big changes coming - potentially. If governments and public organisations can start putting some of these ideas into policy, it might happen sooner than we think. But, right now - that's a big 'if'. Watch this space...

Source: Vine 5
---