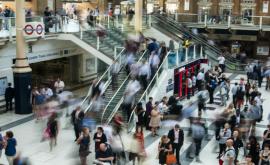 Your employees are the beating heart of your company. They work hard, and push your business forward every single day. So, it goes without saying that when they're demoralised and unproductive, so is your company. Your business thrives when employees are passionate, motivated, and happy. That energy is infectious, and it carries your entire team. That's why the best CEOs and business owners in the world put all their efforts into the hiring process. Job satisfaction is more important than ever, and it's your job to keep it high.
One issue that dominates the discussion of job satisfaction is commute time and distance. Recent studies have shown that workers with a long and stressful commute are much more likely to leave the company. It affects their overall opinion of the business, and it affects their job performance. In fact, a high percentage of employees will leave within 6-12 months if the commute is too long. Not only that, but a long commute can have adverse effects on your employee's health. The best workers maintain a healthy and active lifestyle, because it unlocks motivation and productivity. A long commute might just be killing that motivation.
This all brings us to the crux of today's article. How do you stop candidates and employees leaving due to long travel commitments? It's a tricky question, because it borders on the personal lives of your employees. It's a line you must be careful not to cross. On the other hand, their productivity and motivation is your concern. In this post, we'll look at some of the biggest issues involved, and we'll discover some of the best solutions to the commute! Sometimes, it's in your best interests to help candidates and employees deal with that long journey, and make it work. Let's start with the basics.
The 90 minute commute rule
Speak to any recruiter, and they'll tell you the same thing. Anything longer than a 90 minute commute is rarely going to work out. And to be honest, that's at the very edge of the spectrum. Studies show that anything over 30 minutes will slowly cause discontent and cynicism towards the company. Let's take the 90 minute example. That's an additional three hours to your working day. That's fifteen extra hours a week. Even if you're working a standard 40 hour week, that instantly becomes a 55 hour week. It's exhausting, and your employee will slowly start to build up a resentment towards the company.

Job dissatisfaction
When an employee feels resentment or cynicism towards your company, you're in a bad place. They are no longer working in the best interests of your business. It drains productivity, and leads to poor job performance. It's not only that but, those long traffic jams and delayed trains build up anger and stress. These are not optimal feelings for your brightest talent to arrive at work with! You need your best people to arrive at work with passion and drive loaded up, and ready to go.
Health issues
It's also vital that your employees remain in good health wherever possible. Good health and fitness ignites passion and motivation. It unleashes feel-good endorphins which breeds motivation and happiness. It allows employees to come to work invigorated and excited. Healthy workers are productive and happy. On the other hand, stressed workers tend to struggle to maintain concentration. They are less focused on the task at hand, and their entire work suffers as a result. Studies have shown that long commutes result in high blood pressure, reduced exercise, and poor eating habits. Over time, these will contribute to dangerous health problems, and a lack of productivity.
Work-life balance
Nowadays, we are developing a different attitude with regard to job satisfaction. Many employees (particularly young workers and millennials) are desperate for a work-life balance. We are no longer driven solely by money and ambition. Instead, we place a higher priority on happiness and a work-life balance. It means that workers will no longer tolerate such a long commute. If it's making them unhappy, they'll quickly leave. As an employer, this is bad news for you. Regular staff turnover costs you a fortune in recruitment, and it slows down your productivity. You're looking for loyal, long-lasting experts that find their work-life balance at your company.
Commute method
The studies conducted so far show split opinions about the method of commute. Some studies have shown a direct correlation between traffic jams and stress. If the commute stretches over an hour because of traffic, severe stress takes over for the rest of the day. In these cases, public transport is preferred. However, delayed trains, and expensive commutes will have exactly the same effect! The ideal solution is avoiding the long commute altogether, or softening the blow.
Here are some of the best ways to avoid candidates leaving because of a long journey.
Only consider staff within one hour's commute (or those willing to relocate)
When sourcing job candidates, recruiters now place a high priority on those within one hour's commute. One hour still gives you a huge pool of talent to work with. Unless there is an outstanding candidate outside this range, recruiters tend to prioritise people with a reasonable commute. One hour is still a difficult journey time to work with. However, it's just on the borderline of acceptability. If you operate within a city environment, it's very easy to limit your search to the immediate and surrounding area.
Ask about the commute in the interview
If you are worried about their location and commute times, bring it up in the interview. Do they see it as a potential problem? Of course, they may be open to the job anyway, and happy to make the commute to start with. But, do you get the sense they'll stick with it over time? Ask them if it will affect their current lifestyle or family commitments. After all, that's what will cause the most friction over time. Getting children to school on time, and getting home at a reasonable hour is essential for maintaining family life. If a job gets in the way, it will only breed resentment. Gauge their response to these questions in the interview scenario.
Look for passion and ambition
If they are on the edge of your 60 or 90 minute rule, look specifically for passion and ambition. No-one takes a job with a 60 minute commute just to pay the bills. They do it because they love the job, and can't make it work any other way. If you want to make sure your new employee doesn't quit in six months, make sure they have passion and drive. It's the only thing that will keep them going when they get in their car at 6.30am! Look for signs that they will put your job first, and love every minute of it. Those are the candidates you can rely on, even if they've got a long commute.
Offer flexible hours
One way to soften the difficult commute time is to offer flexible hours. When asked what would make their job easier, commuters said that a relaxed working schedule would help. Perhaps they could come into work later to avoid the majority of commuter traffic. Maybe they could avoid the rush hour on the trains by leaving work a little early. Make sure they hit their performance targets, but cut them some slack in terms of hours. This understanding and respect will go a long way to retaining loyalty, and softening their commute struggle.
Telecommute
You could even go one step further, and allow your employees to work from home. Telecommuting is becoming more and more common in modern business. Thanks to internet connections, your employees are easily accessible and available from home. You might even unlock their productivity by removing the distractions of the office. Come to an arrangement whereby they can work from home two-three days a week. They'll appreciate it, and you'll generate a loyal workforce.
Relocation and expenses packages
When it comes to the very best and brightest talent, you'll do everything you can to headhunt them. Sometimes, that means offering a generous relocation package. Even the best, most passionate commuters will slowly burn themselves out with a 90 minute journey. If they're a valued candidate, offer a relocation package for them and their family. Assist them with a move closer to the company. At the very least, you can pay their travel expenses for commuting. For the best candidates, it's often worth the price.
Childcare
Offering childcare is another way to sweeten the deal when it comes to long commutes. The biggest factor in terms of commuting is the lack of time with the family. Early mornings and late nights mean less time with the ones you love. By offering a creche service or childcare facilities and compensation, you can make things easier.
Understanding
Each of these options is all about understanding and respecting the home life of your candidates. Respect that they have a life outside of work, and help make it easier for them. When both parties work together, you can create a loyal partnership that functions efficiently.
Long commutes are exhausting, stressful, and damaging to your employees' health. Unless you take positive action, new candidates will often leave within 6-12 months. Follow this advice, and you'll avoid this problem, and retain loyal employees for years to come.
Disclaimer - I know some candidates who have a 4-hour commute per day and they are very happy! Everyone is an individual and don't judge people by your own personal views and beliefs.

Source: Vine 8
---