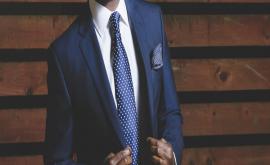 When you're looking to hire new talent for your company, you might not know where to start. If you are a business owner, you want to make sure that the person you hire suits your company. There is no point hiring a person that is not right for the particular job at hand. It is true that you want to get the creme de la creme of candidates, but that might be harder than you imagine. So, what are your options when it comes to finding the right person for the role?
Well, of course, you can start your search yourself. The main issue with this method is the fact that it can be time-consuming. As an employer, you likely play many different roles in the business. You might not be able to afford to take some time out so that you can sift through CVs and personal statements. As you might imagine, finding the ideal candidate can take you a whole lot of time. If you don't have time to waste, you need to find a solution that suits you.
That is where recruitment agencies come into the equation. When you hire an agency, you can be sure that they will find the perfect person for your latest role. Many large and small companies use these agencies every day to find people for their business. When you trust a company, you will know that they will find the right talent for your business. These companies will work to bring you a large pool of candidates. When they have a group of excellent candidates, you will get a chance to have your pick. Of course, you get the final say when it comes to who you hire and who you don't. These agencies save you the time and trouble of looking for the candidate for you.
One thing that many people don't realise about recruiters is that they are not all the same. You might assume that every agency uses the same methods to get you the right people. In reality, there are two major types of recruiters of which you ought to be aware. These two kinds are contingency recruiters and retained recruiters. To understand the difference between these two types of agencies, you have to know what they do. Let's take a quick look at each agency type so that you can determine which one is ideal for your company.

What is Retained recruitment?
First of all, let's take a quick look at retained recruitment. This type of agency offers an exclusive deal. When you work with a company like this one, they charge you just one fee for their services. Much of the time, you will need to pay the charge right away so that they can start working for you. You will not need to advertise the job anywhere else as the agency will take care of everything. These firms work to ensure that they find the best people for the role.
When you choose to work with a retained recruitment agency, you have a guarantee. That means that you can be sure that they will get you an ideal candidate for the job. After all, you will have already paid them for their services, and so they have an obligation to deliver. The company will find a large group of people at first. They will then go through a severe shortlisting process. During the time, they might refer to their clients so that they are certain to get the right people.
The aim of this process is to find as many as five different candidates, each of whom would excel in the role. The agency will present these options to their client. The client then has a chance to meet each of the candidates and conduct an interview. You can then choose one of the candidates to join your team.
If you are an employer, this option is one of the best for you. All you have to do is give the agency the information they need and pay a reasonable fee. After that, they will do all the hard work for you. That means that you can sit back and relax. You can set a deadline for the recruitment agency. That means that you will know when they should complete their search. Once they have finished their part of the deal, they will bring the right person to you. You will not have to pay any extra fees at this point. All the services you get come under just the one fee. If you are on a budget, this option could be a massive help for you.
What is Contingency recruitment?
Contingency recruitment is a little different to retained recruitment. Usually, when you decide to go this way, you don't have to pay anything up front. Furthermore, if the agency fails to find you the right person for the job, you will not have to pay them at all. In this instance, the recruiters work for free until they find you a match. At that point, they will charge you a hefty fee for their services. Much of the time, this means that they will bring you an array of potential candidates. That means that rather than seeing a select group of exemplary people, you will have to see everyone.
You might think that a contingency recruitment agency is ideal, but it can lead to issues. When you choose a company like this, they will do anything to ensure that you choose one of their candidates. Many firms put forward people who are not right for the role. It seems as though they want to give you as many options as possible, without looking for the best candidate.
One of the biggest drawbacks of this type of agency is the fact that they ask for a massive fee for their work. If you choose one of their candidates, you will have to pay around 50% of their annual salary to the agency. That means that you could end up losing out a great deal.
Another thing that you ought to know is that these recruiters don't always stay faithful. If the search proves to be tasking, they will reject it or even abandon it. That means that they might decide to stop searching on your behalf because it seems too difficult. At the end of the day, these companies work on commission, and they only have an interest in their fee.
Benefits of Contingency
The primary advantage of using a recruiter like this one is the fact that you don't have to pay any fees at first. That means that they will start working for you right away. You can look for candidates yourself at the same time. That means that you can post on job boards online and use your connections to find people as well. Employers often choose this option so that they can have a level of flexibility when it comes to hiring. The problem is that the flexible nature of this option comes with a massive price tag.
When you choose a recruiter that offers this service, you don't have to be loyal to them. You can have many different agencies searching on your behalf, but you only have to pay one of them. If you want a wide selection of people, this might be a good way to go. Despite this fact, you should know that you will likely get the same results from each contingency firm you use.
Benefits of Retained
There are many benefits to choosing a retained recruiter. The main advantage is the fact that this type of agency will only ever charge you one flat rate. There are no unexpected costs, which means that you get afford to pay the price in one lump sum. The methods that these recruiters tend to use are more in-depth than those of other firms. Since they already have their fee, they can afford to dedicate all their time to your search. They will work alongside you to ensure that you get the perfect person for the job. It is that simple. No matter what happens, you will find the ideal candidate when you pick a retained agency.
What choice should I make?
If you are about to hire new people, you need to find an agency that has your best interests at heart. When you use a retained recruiter, you can be sure that they will help you every step of the way. Rather than using the candidates as products they are trying to sell you; they will find you the best people. You will never waste your money on large fees that you don't expect.
Now that you know the difference between the two types of recruiters, you can make an informed choice. We suggest that you choose an agency that will work hard to find you the greatest talent pool. For that reason, it is crucial that you always look for a retained firm rather than a contingency one.

Source: Vine 8
---