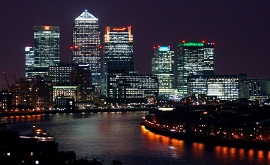 Starting a new job is daunting. The interview process may give you an idea of the company's expectations and culture but you won't really understand it until you walk through the door on day one. Every job and every company is different, but there are a few things that you can do to help make the transition a little easier and to help ingratiate yourself to your colleagues from the very start.
Do your research
You research for an interview, why not research for the role? Ask the hiring manager if there is anything it might be worthwhile you looking into. If not, do deeper research into the company and its competitors. Who is leading the market in the area that you'll be working in and why. Find out who else works at the company on LinkedIn and take a look at their profiles. Build an idea in your mind of who you will be working with. Check out the company's social media accounts and try and get a feel for the company culture. It won't necessarily be representative of the company culture and what it is like to work there, but it might help.
Define success
Talk to your managers and colleagues and build an idea of what success looks like in the business. What does the company want to get out of your activities, what metrics will they measure your work on and how will they decide about advancement opportunities. Don't allow yourself to over promise. It is far better to under promise and over deliver than to 'let people down' so early on in your time with the company.
Help someone else
There is always the temptation to rush into your tasks and try and get a few quick wins under your belt. This may help prove your value to the company but it may end up being unwise. In your first few months you may not understand exactly how the company works and may end up doing work that will need redoing in the not too distant future. Instead take some time to help someone else out. You'll earn a good reputation amongst your new colleagues and will help you prove your value to the company.
Build the foundations
Ultimately your first 90 days should be about setting yourself up for long-term success at the company. Get the fundamentals right and build the foundations from which you will achieve success in the future. Avoid rushing into things which you will only have to redo later and instead get a complete understanding of the business and the requirements of your role. Make sure that everything is in place for you to carry on your duties over the next year and make your time with the company a complete success.
Source: Vine 8
---