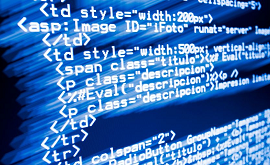 Across the globe demand for software developers is increasing. With the dawn of the internet of things, sectors that never used to have any call for IT professionals are now having to find, attract and manage an ever increasing number of software developers to help them make the most of this new industry and take advantage of the profits it undoubtedly offers.
One problem that a number of companies are finding is that the countries where they have their base of operations only have a limited number of high quality software developers. In addition, if you happen to operate in a market with global giants such as Oracle and Google, competition for talent is fierce. One way around this is to hire talent based in other countries and have them work remotely.
There are a number of pros and cons to allowing remote working across a business. For software developers it is a great way to hire the top quality talent that your business needs. If you do decide to hire remote teams of developers however, you should consider our list of tips to help attract the best and get the most out of your teams.
1. Communication, communication, communication
When working in a team, any team, it is important that colleagues are taught how to and encouraged to communicate effectively. This is doubly true in software development. To make sure you are getting the most out of your team of remote workers, you need to make sure that communication amongst team members is quick and simple and that they have the infrastructure in place to manage these communications effectively. In most cases E-mail simply isn't enough. Before hiring a team of remote workers you should consider what is going to be the most effective way of them communicating with each other and ensure that each of them is aware of the importance of communication amongst the team.
2. Organise regular meet ups
Even if you have the best remote communications set up, there are some things that a face to face meeting offers that virtual meetings simply can't. Whether they are in a formal setting or in a more relaxed environment, getting teams together regularly helps encourage collaboration amongst the team. Social interactions gives individuals a better idea of how their colleagues work, what their interests are and how to go about working with them and getting along with them. In addition, face to face meetings offer the opportunity for workers to 'chat' and discuss thoughts and ideas in a way that they wouldn't normally be able to. Often this leads to increased problem solving and new ideas on how to approach a project.
3. Hire people who like working remotely
It may seem obvious, but a happy worker is an effective worker. There are some people who want the social interactions of working in an office with their colleagues. Others however prefer working remotely. Find people who are experienced at and enjoy working as part of a remote team. This way everyone will know the importance of communication and will be aware of best practice when working remotely. If an employee isn't used to or doesn't want to work remotely you may find they become disengaged and that their work begins to suffer.
4. Hire project leaders that are happy and experienced in managing remote teams
It is all very well and good hiring a team of professionals who are experienced in working as part of a remote team but if the project lead has no idea how to manage a remote team, the project is going to suffer. Make sure that you have project leads in place who are experienced in managing remote workers and who are aware of the ways that managing a remote team differs from managing a team in an office.
5. Pick the right projects for your remote teams
There are some projects that simply don't lend themselves to remote workers. In some cases developers are best off working in the same location as managers who know precisely what is needed. This is especially the case on projects where the requirements are likely to change regularly. Before hiring a remote team, consider whether or not the project is suited to a remote team. There are a lot of advantages to hiring remote workers but it isn't always the best option.
Source: Vine 8
---