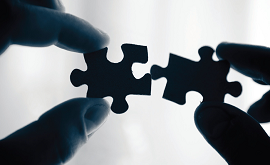 Hiring through a recruitment partner is not the only way to find great staff and bring them into your business. When done right however it offers a number of advantages over other options. The problem comes when it isn't done right. To make sure that you are getting the most out of your recruitment activity, we have put together a list of six top tips on how to work effectively with a recruitment partner.
1) Find a recruitment partner that works for you
Everyone wants something different from a recruiter and all recruiters are different. It is important to find one that offers what you want. Whether it is specialist knowledge, working in a specific niche, low margins or just a friendly recruiter that you get along with. Shop around and find a recruitment partner that you are happy to work with. If you chose a company that can't deliver on your requirements or you simply don't get along with, you may find that the process drags on unnecessarily and that you are wasting time and money in your recruitment process.
2) Use one recruitment partner at a time
While it may seem like a good idea to get as many recruiters as possible working on a single requirement, it often slows the process and may lead to you making a less than perfect hire. If recruiters are working against other companies, they will be quicker about submitting people for the role but they may be less discerning. This means you will have to waste more time going through perspective candidates and deciding who you want to interview.
3) Clearly define what a 'successful hire' would be for each role
Filling a role is rarely as simple as being a tick box situation. Taking the time to explain exactly what each role will be doing and the skills and experience that candidates must have will pay dividends. It not only gives the recruiter a better chance of finding the perfect candidate but will allow them to offer suggestions on alternative skills and experience that may be transferable and may help you fill the role quicker and easier.
4) Face to face meetings with hiring managers is very helpful
It is understandable that some hiring managers do not want to spend time meeting recruiters. Doubly so if a company has engaged with a number of recruiters to fill one role. However, a hiring manager taking the time to meet with a recruitment partner to explain exactly what THEY are looking for and to give the recruiter an idea of how the candidate would need to fit into the team makes finding the perfect candidate a lot easier. Not meeting or at least taking the time to have an in depth discussion over the phone can lead to recruiters submitting candidates that aren't suitable which wastes everyone's time.
5) Hiring managers need to be engaged throughout
It is all very well and good having a face to face meeting to explain the role and precisely what skills and experience candidates will need, but this needs to be backed up with engagement throughout the process. It is no good a recruitment partner delivering a short list in 24 hours if it is going to take the hiring manager a week to look at it. Recruiters understand that managers are busy and are more than willing to fit in around them, but they need to be honest about how quickly they will be able to respond and discuss this at the beginning of the process.
6) Be realistic with your expectations
It is in their best interest for a recruitment partner to help you fill a role as quickly as possible with a candidate that will remain with you for a long time. You need to remember this and take their advice should they suggest that your timeframes, salary offering or experience expectations are unrealistic. Recruiters have a wealth of knowledge about the recruitment industry, salary expectations and how the recruitment market is trending at the moment. They are here to help.
Source: Vine 8
---