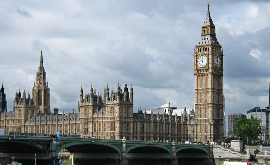 Governments and public sectors across the globe are moving towards digitising their IT services and data storage. These major transformation projects are a great opportunity for telecoms operators to not only partner with governments and public sector organisations and open up new revenue streams, but to lead these changes and play a central role in driving them forward.
The cloud has revolutionised the way that the world manages IT services and data storage. While it may have taken a little longer than with commercial enterprises, governments across the globe are now beginning to see the advantages these new technologies offer, especially at a time where many are looking to streamline their operations and cut costs. Governments are now moving away from purchasing dedicated hardware towards having more flexible cloud based options. These transformations will take a very long time to implement fully and will require a great deal of work to ensure that they integrate with legacy systems and do not cause problems or delays.
According to a survey by research agency Ovum, six out of ten central-government bodies plan to increase their ICT spend in the coming year. The main areas of investment are said to be cloud computing and mobile data services. With this in mind, it is unsurprising that so many telecoms companies are already looking to work with central government bodies to help them upgrade and improve their IT infrastructure. In a bid to ensure that departments don't just continue with legacy systems that they have always used, the UK and US governments have now put in place a policy which means that government departments must consider a cloud based option first when buying IT products and services.
Security is a big problem for governments and is often cited as a reason that government agencies have not moved to cloud based systems already. With government held data being so sensitive, departments need to be certain that their data is safe and secure at all times. Exhibiting great security features and constantly improving on system security is a must for any telecoms operator that is hoping to build a relationship with government agencies. This is leading to a rush in research and development to improve data security.
Legacy systems are going to cause yet another headache. If the systems that are already in place are still working then governments will be unwilling to spend increased amounts of money to migrate it to a new, unproven system. The migration will take time, may disrupt the department's ability to operate as normal and will be an added cost at a time when budgets are being restricted.
Another reason that operators are so keen to land these contracts with governments is that they tend to be slightly longer term than those with private sector companies. They are also more loyal customers and when considering options, are worried about more than just price. For this reason, telecoms companies that successfully work with governments and public sector organisations will have a distinct advantage over competitors.
Source: Vine 9
---