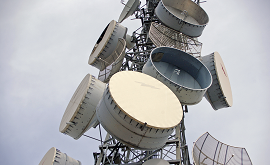 With 5G on the horizon and increasing demand for 4G, network operators are considering retiring their 2G or 3G networks to free up space. The big question is which to retire first, when to start winding them down and how to manage the process. While it may be bad news for customers still using these legacy networks, it is great news for telecoms professionals as it is expected to bring about a boom in hiring.
Who goes first?
There is great debate about which network should be shut down first. 2G is currently used for a number of M2M applications so while it may seem the obvious choice, there are many that are unwilling to do away with this capability just yet. 3G on the other hand is currently being used by a number of operators for voice calls. 4G can't current carry voice calls meaning that operators are having to rely on 3G. At the moment, neither is looking like a particularly good choice. However. The advent of VoLTE will allow for voice calls over 4G which will reduce the need for 3G networks and is expected to speed the move to 4G. Ultimately the decision on which network to wind down first will depend entirely on the operator. One thing that we know for sure however is that a number of operators are investing heavily in VoLTE presumably to allow them to switch off older networks in future.
Timescales
In 2012 AT&T announced that it would retire its 2G network. It is currently midway through migrating customers and plans to close the network entirely in 2017. Other operators such as Singtel, StarHub and M1 in Singapore have also said they plan to retire their 2G network and expect the process to continue into 2017. Telenor Norway on the other hand have announced that they plan to shut down their 3G network before 2020 and will do the same with their 2G network 5 years later. Switching off a network and migrating customers to new networks is not a quick and easy process. A number of operators are reluctant to be the first to start closing networks for fear of alienating customers. Analytics company Ovum have said that they "doesn't expect en masse switch off until 2020".
How will it be managed?
The truth is that no one really knows yet. It is too early to say precisely how companies will cope and how customers will react. Individual companies each have their own plans to migrate people including engaging with those who don't have phones that can carry 4G. Precisely how companies manage this process could make or break them. If handled well they could gain customers from struggling rivals but if handled badly, it could leave to customers looking elsewhere for better service.
Source: Vine 9
---