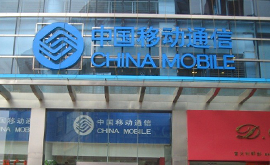 According to their recent global mobile device shipment predictions, market analysts Gartner believe that smartphone sales in China are slowing. The market is now showing signs of reaching saturation which they believe is causing the slow down. With China being such a huge driver in the smartphone industry, many are now asking how and where smartphone makers are going to find that level of growth again.
According to Gartner, the smartphone market is expected to slow by 3.3% in 2015. As most people in China now have a smartphone, there is no longer a large first time buyer market. Instead smartphone makers are now having to win replacement business and transition their business models to build customer loyalty and win customers from competitors instead of appealing to first time buyers.
The plateau in the Chinese market is perhaps one of the reasons behind Chinese companies such as Huawei and Xiaomi aggressively moving into new international markets. Now that China is no longer seeing the astronomical growth that it has in the past few years, Chinese companies are being forced to look overseas at other emerging markets to recreate their previous successes in new geographies.
In addition to the news about the Chinese market, Gartner went on to report that end-user spending across all devices is expected to total $606 billion in 2015. This would not only be a 5.7% decline from 2014 but would also be the first decline since 2010. It is for this reason that device makers across the globe are now looking at how they are going to grow their businesses in future.
Precisely how smartphone makers and device makers in general will react to this report is still to be seen. Businesses will no doubt have to shift their focus from the Chinese market to other, newer markets and find new, innovative approaches to remain relevant in a rapidly changing China.
Source: Vine 9
---