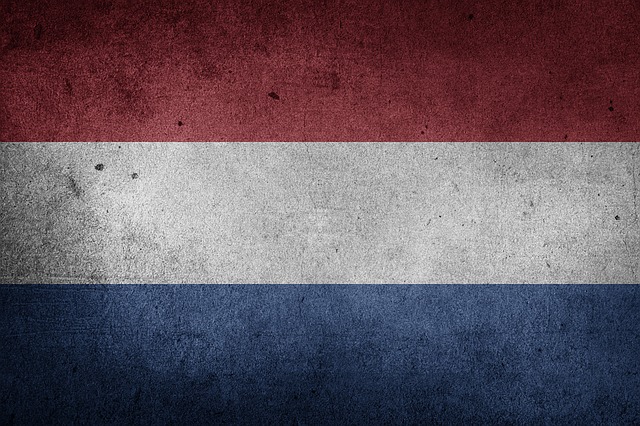 This blog is the first in a two part series about living and working in Switzerland. It gives a broad overview of the country and information on what it is like to live there.
At Vine Resources we place IT and telecommunications professionals in exclusive roles with some of the biggest operators, vendors and consultancies around the world. This means that we often have roles available which give skilled professionals the chance to live and work abroad. To help you decide whether working abroad is for you and whether an individual country will meet your personal circumstances and requirements, we will be putting together a collection of blog posts about living and working in some of the countries that we operate in.
Switzerland
Switzerland (officially the Swiss Confederation) is made up of 26 Cantons or regions with Bern as the seat of the federal authorities. The country is landlocked and is bordered by Italy to the south, France to the west, Germany to the north, and Austria and Liechtenstein to the east. There are four official languages in Switzerland: German is the most common with inhabitants in Western Switzerland tending to speak French and Italian Spoken on the southern side of the Alps. The fourth language Romansh is only spoken in some valleys in Canton Graubünden.
Switzerland is a popular destination for workers thanks to the often-low tax rates, stable economy, low crime rates and high standard of living. It is however very expensive to live in Switzerland which puts a number of people off.
Travel
Switzerland is the most mountainous country in Europe. Despite this the country's transport infrastructure makes it very easy to get around (if slightly dangerous by car in some places). In addition, being located in the centre of Europe, it has great links to other European countries and long haul destinations.
Air
There are three major airports in Switzerland. The biggest is Zurich International Airport situated in Kloten in Zurich with around 25 million passengers served in 2014. The second largest is Geneva Cointrin International Airport with Basel-Mulhouse International Airport the third. All three airports serve a wide variety of European and long haul destinations.
Flights to Switzerland from London cost from as little as £80 return depending on when you fly and where you fly to and from. Live flight prices can be found at www.skyscanner.com or similar websites.
Flight times from Bern to major destinations:
Paris – 40 mins
London 1hr 10
Manchester – 1hr 30
Bristol – 1hr 20
Copenhagen – 1hr 35
Edinburgh – 1hr 50
Dublin – 1hr 50
Rome – 1hr
Madrid – 1hr 40
New Delhi – 8hr 5
New York – 8hr
Beijing – 10hr 30
Land
Switzerland's natural beauty makes it an incredible country to drive around. While the roads are well maintained, due to the country's terrain there are some very narrow and winding roads and conditions on roads can deteriorate very fast when it is raining or snowing. If you are planning on traveling around the country by car, check road conditions prior to departure.
Public transport in Switzerland is very well developed. Train journeys are very comfortable, hassle-free and extremely scenic. A number of tourists ride the railway simply to take in the country's natural beauty. In addition to trains, busses run regularly and are integrated with the rail network to allow easy onward travel beyond the train station.
Accommodation
Switzerland is one of the most expensive countries in Europe in which to live. With property prices so high, the vast majority of the population (over 60%) live in rented accommodation.
Buying
Price per square meter to buy in the city centre: CHF 9,808
Price per square meter to buy outside of centre: CHF 7,414
Renting
Apartment (1 bedroom) in city centre CHF 1,412
Apartment (1 bedroom) outside of centre CHF 1,115
Apartment (3 bedrooms) in city centre CHF 2,620
Apartment (3 bedrooms) outside of centre CHF 2,121
Cost of living
Food
Meal – Inexpensive restaurant CHF 26
Combo meal in fast food restaurant (Big Mac Meal or similar) CHF 14
1 litre of whole fat milk CHF 1.64
12 eggs, large CHF 6
500g of local cheese CHF 11
2 kg of potatoes CHF 4.03
0.5l domestic beer in the supermarket CHF 1.68
1 bottle of wine (mid-range) CHF 15
2 litre bottle Coca-Cola CHF 2.50
Household goods
Utilities 1 month (heating, electricity, gas ...) for 2 people in 85m2 flat CHF 154
Internet 8MB, unlimited data (1 month) CHF 46
Transportation
1 litre (1/4 gallon) of gas CHF 1.68
Monthly ticket public transport CHF 89
Taxi trip on a business day, basic tariff (8km) CHF 30
Entertainment
2 tickets to the movies CHF 38
Dinner out for two in Italian restaurant with wine and dessert CHF 111
Cappuccino CHF 5.15
1 month of gym membership CHF 117
1 packet of Marlboro cigarettes CHF 8
Useful information
Important numbers
Police – 117
Fire Brigade - 118
Ambulance – 144
Holidays
Switzerland has 5 holidays that are celebrated throughout the country. There are:
January 1st
Good Friday
Ascension Day
National Day (1 August)
Christmas Day
There are also a number of other holidays that are not celebrated across the whole country but only in some regions.
Keep an eye on our Facebook, Twitter or LinkedIn accounts or subscribe to our blog feed to make sure you don't miss part two of our guide to living and working in Switzerland.
For our guides to living and working in Belgium and the Netherlands, check out our previous blog posts:
Living and working in Switzerland – Part I
Living and working in Belgium – Part I
Living and working in Belgium – Part II
Living and working in the Netherlands – Part I
Living and working in the Netherlands – Part II
Source: Vine 11
---