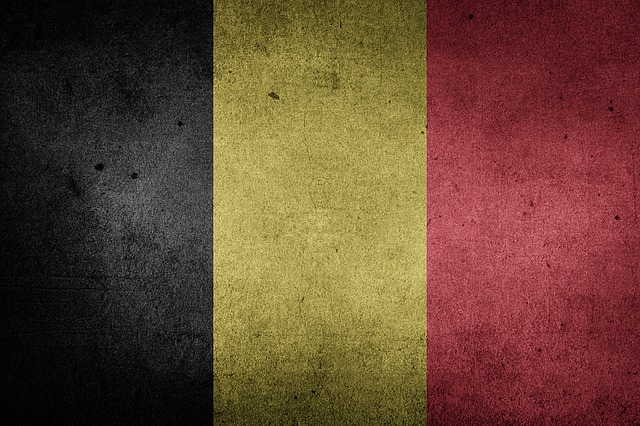 At Vine Resources we place telecoms professionals in exclusive roles with some of the biggest operators, vendors and consultancies around the world. This means that we often have opportunities for skilled professionals to live and work abroad. To help you decide whether a country will meet your personal circumstances and requirements, we are putting together a collection of blog posts about living and working in countries that we operate in.
This blog is the second part in a two part series about living and working in the Netherlands. In this blog we have tried to provide an overview about the legalities and complexities of working in the Netherlands that you should consider before accepting a job. However, it should NOT be considered a complete and irrefutable guide. If you are thinking of working in the Netherlands, you should seek the advice of a tax solutions provider, umbrella company provider or other similar organisation better suited to providing you with a more complete view on how working in the Netherlands will affect you legally and financially.
Tax and legalities
The Netherlands has a great cultural scene and is known for its high standards of living, great infrastructure and stable economy. For these reasons it is a popular choice amongst people looking to live and work abroad but the notoriously high taxes put a lot of people off. Before you disregard the Netherlands however, there are some tax reductions and tax reliefs available for some foreign workers that you should be aware of.
The 30% ruling
In the Netherlands it is expected that foreign workers are likely to have expenses above and beyond those of native workers. This includes long distance phone calls, managing a property abroad and flights home. For this reason employers can offer skilled foreign employees 30% of their wages tax free. You do not need to provide evidence of expenses up to this value but you can claim for more if you have the necessary documentation.
Unfortunately the 30% ruling is not applicable for all foreign workers. You and your employer will need to meet several conditions to qualify. These include proving you were living in another country before, proving that you as an employee are important to the company and that they could not find someone for the position from the Netherlands.
In addition to the tax reduction, there are other benefits associated with the 30% ruling including being able to change your foreign drivers licence to a Dutch one without redoing the test. To find out if you would be eligible for the 30% ruling and its associated benefits, please contact a tax advisor.
Entry and residency requirements
If you are a British citizen or British subject with the Right of Abode in the United Kingdom, a valid British passport is all you need to gain entry to the Netherlands. You will not require a visa and there is no minimum passport validity. You should however ensure that your passport is valid for the duration of your visit.
If you are an EU citizen and planning to reside in the Netherlands for more than 3 months, you will need to register with the Municipality Administration (GBA) in the area of the Netherlands where you live. To register you will need to provide documentation. For more information on where, how and when you can register, contact the local Town Hall (Gemeentehuis) where you plan to reside.
If you are a non-EU citizen and are planning to stay in the Netherlands for more than 3 months, you need an authorisation for temporary stay known as an MVV (Machtiging tot Voorlopig Verblijf). If you do not need a MVV or have an MVV, you can apply for a residence permit at the local municipal office. To apply for a residence permit you are required:
To have a valid passport
Not to have a criminal record
To have sufficient funds to finance your stay in the Netherlands
To have a tuberculosis test
To have health insurance
Healthcare
Within four months of arriving in the Netherlands you will have to purchase health care coverage. This is a mandatory requirement to your staying in the country. The basic Dutch health insurance will cover things such as GP visits, hospital visits and basic dental care. Basic health insurance costs roughly €100 per month with more extensive coverage available for a higher price.
Work permits and application procedures
Citizens of countries from within the European Economic Area can live and work in the Netherlands without the need for a work permit. You will however need to register with the local Foreign Police (Vreemdelingenpolitie) within 8 days of arrival. The Foreign Police registration office will inform you of exactly what you need to do to work legally in the Netherlands.
Citizens of countries from outside the European Economic Area will be able to apply for a work permit once they have their MVV in place. Once a work permit application is made, you will be prohibited from travelling to any Schengen state until a decision is made. Work permits are company specific and require the company to demonstrate that you have a certain set of skills necessary for the position and that they were not able to fill the position with a candidate from within the European Economic Area.
Things to do in the Netherlands
Van Gogh Museum
The Van Gogh Museum in Amsterdam maintains the world's largest collection of Vincent van Gogh's work including paintings, drawings and letters. It also houses a number of spectacular pieces of art by a number of his contemporaries. Even those with no interest in art can enjoy Van Gogh's work and this amazing museum.
Anne Frank's House
It is an incredible and moving experience to visit Anne Frank's House and the attached museum. Any trip to Amsterdam is not complete without a visit. It preserves Anne Frank's hiding place, has a permanent exhibition on the life and times of Anne Frank, and houses an exhibition about all forms of persecution and discrimination.
Keukenhof
Situated between Amsterdam and The Hague, Keukenhof is 32 hectares of spectacular flowers and inspirational gardens. With more than 7 million bulbs in bloom this spring and a total of 800 varieties of tulips, the Keukenhof is an unforgettable experience and well worth a visit. Be sure to check before you visit as there are a number of brilliant exhibits held throughout the year that are not to be missed.
Amsterdam Flower Markets
Whether you are looking to buy flowers or not, if you are in Amsterdam you should visit the flower market. The vibrant colours and incredible smells of the wide array of different flowers is simply breath-taking. A visit to the market won't take longer than an hour, but if you are in Amsterdam it is a must see.
Haarlem
Haarlem is a medieval city in North Holland with beautiful gothic architecture and cobbled streets. Unlike the Netherlands' more popular towns and cities, Haarlem has fewer tourists and is quieter and very easy going. Nestled in the centre of the Dutch flower-growing district, Haarlem offers cosy restaurants and boutique shops to meet all tastes.
Living and working in Switzerland – Part I
Living and working in Belgium – Part I
Living and working in Belgium – Part II
Living and working in the Netherlands – Part I
Living and working in the Netherlands – Part II​
Source: Vine 12
---