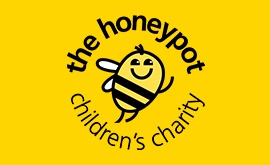 Vine Resources are thrilled to announce that our chosen charity for 2015 is the Honeypot Children's Charity.
Since 1996 Honeypot has been working to enhance the lives of vulnerable children and young carers aged 5-12 years by providing respite breaks and on-going outreach support. They give young carers a break from demanding and stressful responsibilities at home and provide a safe, nurturing environment where children at risk can develop their full potential.
We are really excited about helping raise money for this very worthy cause and have already started by donating the money that we would have spent on sending Christmas cards to our clients and candidate networks.
We're planning on hosting and taking part in a number of fundraising activities throughout the year to raise as much money as we can for Honeypot. We have already booked places on the tough mudder challenge in May and are looking at doing the three peaks challenge later on in the year. We will also be spending a day volunteering at Honeypot House to help make a real difference to the charity and the children they support.
We will be keeping you updated with our fundraising efforts via our website blog, twitter, facebook and LinkedIn pages. If you would like to donate to any of our fundraising activities or to Honeypot Children's Charity direct, you can do so via our just giving page.
We look forward to working with Honeypot Children's Charity throughout 2015 to help raise the money they need to make a real difference to the lives of vulnerable children and young carers.
Source: Vine 13
---