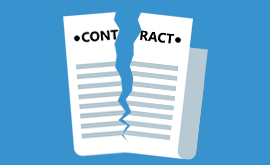 The economic recovery has brought about an increase in demand for contractors as companies look to make the most of improving financials to implement change programmes, invest in new systems or undertake mergers and acquisitions. This increase in demand means that the best contractors now have a number of career options open to them and organisations need to do more to attract and retain the contractors they need.
Vine Resources recently had a contractor working with a well-known UK consultancy. Demand for the project on which they were working was high and the contractor was integral to its completion. Due to slow internal processes the purchase order numbers for their contract extension did not arrive until the week before the contract was due to end. Unfortunately, by this time a rival company had head hunted the contractor and he had accepted a role with them. The result of this was further delays to the project and the costs involved in the consultancy having to go back to the market to find a replacement.
Contractors need to pay the bills just like everyone else and very few can afford to wait until their contracts have finished to look for their next role. This means that if a contract is coming to an end and they do not have a new contract in place, they will be open to offers from other companies. A well managed contract extension process can make life easier for contractors, help save organisations money and retain talent.
Regardless of how integral contractors are to their projects and growth plans, there are a number of companies that take too long over contract extensions or leave them until the last minute. This often leads to project delays and further costs incurred through having to recruit for the role a second time.
There are a number of ways you can minimise the chances of losing good contractors when their contracts come to an end.
Plan ahead
Team leaders, line managers and senior managers should work together to identify top performers amongst their contracting staff and highlight those they don't want to lose. Discussions around budgets will also help speed up the process of extending contracts. It is worth noting that if the market has moved, some contractors may require a pay increase. The decision making team should know in advance how much budget they have for pay increases and how it will be distributed.
You need to make it easy for contractors to stay with you. Starting negotiations early and being honest with contractors about the likelihood of their contract being extended could prevent some contractors from actively seeking other opportunities. However, honesty is the important word. If a contractor is unlikely to have their contract renewed do not tell them otherwise.
Think and act fast
There is no sense in planning ahead if the sign off process takes so long that contractors become frustrated with the process and leave anyway. Ensure that the process is quick and easy. Identify areas that slow the process and work with the relevant areas to speed things up. It is not just about ensuring that you have the contractors that you need but also about ensuring that the process doesn't make contractors think twice about extending their contract with you next time.
Plan contingencies
It is worth remembering that contractors are under no obligation to accept contract extensions. As part of your planning process it is worth considering how you will react if contractors do not wish to remain in their roles and how you will manage bringing in new contractors if necessary. Not having a contingency plan in place could lead to time delays and losing out on other contractors that may have been as good, if not better for the role.
Having the right resources in place is a major part of any business' growth. While some organisations have very quick and efficient contract renewal processes, every company could benefit from auditing their procedures to check if they are costing them the top contractor talent.
---