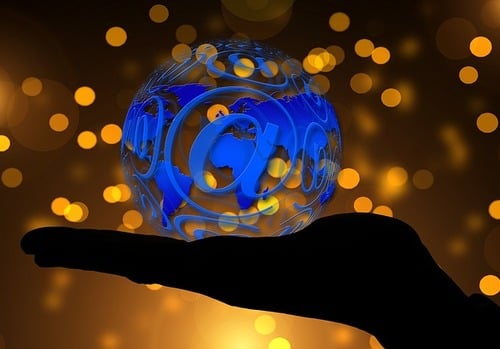 Technology is a must in todays day and age. We have video meetings, use Skype to call across the world and use email as a primary means of communication. Email is the second most common use of communication after the telephone but soon it will be surpassed as people already use their phones to email. The average person is online for more or less 15 hours daily so there is a need to manage your email in a way that is productive and easily manageable.
We at Vine Resources have decided to list easy ways to better your email management and increase productivity while dealing with your inbox.
Manage your email like an expert:
Set a time frame: This is very important; it is easy to lose track of time while checking your mail. In between the deleting and replying, you simply lose track of time and find later that 4 hours has slipped by. You could probably set 3 slots of 20-30 minutes each, during different times of the day, to check your email.
Use Gmail: Create an account for your personal email. This will allow you to separate your important work related email and your personal mail.
Prioritise using Labels and Folders: It's important to differentiate the important mails from the unimportant ones. If you use Gmail, then you can set filters which will do the job automatically by applying labels or re-routing the incoming mail. In all the other email programs, there are folders which you can use to prioritise your email as well. You can make folders named "friends", "Reply today", etc. and when you open your inbox, immediately start shifting mails to their respective folders.
Be Precise: Be precise and to the point when answering emails. You could even skip 'Hello' and 'Regards' if you want; I don't think anyone will mind it. Learn to use one-liners effectively.
Delete: You can easily conclude from the subject line of an email if it's worth reading. If it isn't, delete it without thinking twice. Act upon the email the first time you see it by either responding immediately, deleting it, or setting it as a task to accomplish at a specific time. Unsubscribe if you find a newsletter no longer interests you.
Don't leave it for the next day: Try and finish replying to the emails and clearing your inbox within the time frame you decided. I know, it's not always possible, especially if you get more than 100 emails a day, but if the emails go unread then the next day it becomes much more difficult for you to sift through your inbox. Think of your inbox like a snowball, the more it rolls, the larger it gets.
Re-read once: You can go back and edit typos in a blog post or article, but you only get one chance with emails. It's important that your meaning and expression is clear, especially when making pitches or networking with other people.Also, remember that spell checking is not enough. Typos and mistakes that form other valid words (e.g., lose and loose) will not be corrected by the spell checker. Proofreading is key.
Build an address-book for networking
Add people you have worked with.
Add people who have skills you might need.
Add people you might be able to call a favor from.
Add social bookmarking friends and power-users.
Create a dedicated signature:Make sure that your signature contains functional links. It might be a link to your blog, website, or online portfolio.Your signature should effectively capitalise on this.
Email is a great tool if you learn how to manage it. Unfortunately most people are managed by their email. Get it under control by implementing some of these tips.
Source: Vine 18
---