With remote working now the norm for many, you may be using Microsoft Teams increasingly for collaboration and communication with colleagues and clients alike.
To maximise the performance of this platform, check out our top 10 tips below.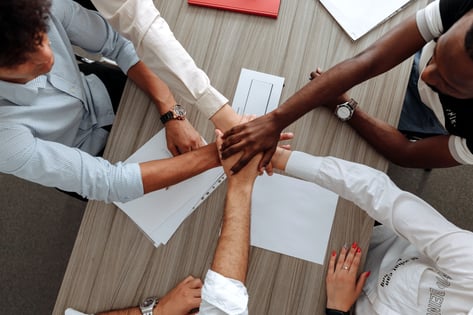 1. Team Bots

Save valuable time by letting bots handle simple and repetitive automated tasks for you, such as customer service or support staff.

2. Blurring backgrounds

Haven't got time to tidy your home office but have a meeting scheduled to take place in the next ten minutes? Simply blur the background with the icon on your toolbar before you enter a meeting.

3. Use Whiteboard in Teams

Microsoft Whiteboard allows you to virtually capture an aspect of communication that expedites meetings: sketching diagrams, graphs, etc.

4. Meeting Minutes

Meeting Minutes is a great add on that allows you to take notes seamlessly whilst in a meeting. It saves the faffing round of a pen and paper.

5. Record Teams meetings

Perfect for those who are slow to make notes and are rather forgetful, Teams allows you to record meetings. It will notify the meeting participants before it records, but make sure you ask for permission first.

6. Add apps to Teams

Teams don't stop you from using other apps - in fact, it aids them. You can insert Google Drive and Dropbox - for example - into your Microsoft Teams chat.

7. Mute Teams conversations

If steady streams of Teams conversations are likely to distract you whilst you're trying to work, we suggest muting all Teams conversations by turning off the notifications located in the options bar.

8. Share Outlook with Teams

To share invitations to your upcoming Teams meeting via email, share Outlook with Teams. This can also add upcoming events to your calendar, so you don't forget.

9. Sync Teams files to your desktop

With SharePoint, you can sync important work files or docs to your desktop so that you can edit them later, etc.

10. Assign name tags

To save time inviting individuals to meetings, assign appropriate name tags that do this for you.
We hope these quick tips help you work smarter everyday.
---