Thanks to the pandemic, there is a good chance that Zoom has become central to your remote working routine. While it is great that people have discovered this technology, most Zoom users are not getting the most out of it.

This article will look at ten ways to maximise the value of Zoom, whether you are conducting a recruitment interview or a staff meeting.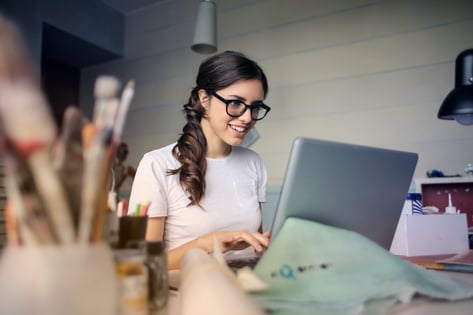 1. Pre-meeting makeover

Looking your best during a video call is a confidence booster. Fortunately, the My Video function on Zoom has an option called 'touch up my appearance' that will quickly airbrush you before the call starts.

2. Virtual background

If your home is a little messy – or you just prefer to keep it private – Zoom has a Preferences feature that will let you replace it with anything from the northern lights to San Francisco's Golden Gate Bridge.

3. Interactive reactions

Being able to respond to what another person is saying adds interaction to a Zoom call and that is what the Reactions function is for. It will let you give a thumbs-up or hand clap without killing their flow.

4. Gallery view

This lets you see everyone participating in the call on screen, rather than just the person talking and is particularly useful if it is a staff meeting as it helps everyone to feel included and involved.

5. Recording

It is impossible to remember everything said during a Zoom meeting but did you know you can record them to review later? Just hit the 'recording' button on Settings before the call starts.

6. Waiting room

The Waiting Room feature stops people from interrupting a Zoom meeting, but you should have someone keeping an eye on it to make sure people who need to attend are not frozen out.

7. Whiteboard

Zoom has a Whiteboard option that can be shared with all participants. This is great for collaborating on visual ideas during a meeting.

8. Chat log save

The Chat feature on Zoom allows you to save a chat log from an interview or meeting automatically. Just click on 'auto-saving chats' to avoid important comments getting lost.

9. Polling

A business Zoom account comes with the Polling function. This enables you to create a quick online survey for participants, making things more interactive and giving you valuable feedback.

10. Mute yourself

It is a good idea to mute your video and audio when not actually talking, as this will prevent noise from your surroundings distracting people during the meeting.

These ten handy tips will increase the productivity and value of your Zoom meetings.
---