Cybersecurity has become a major concern over the last few years as hackers have penetrated the IT infrastructure of government and enterprises with increasing frequency and sophistication. The growth of mobile and IoT devices will increase exposure of cybersecurity hack and enterprises and governments are preparing themselves.
This inforgraphic covers things like:
The number of US Data Beaches Reported
The size of the cyber security market
The top 5 types of attacks
The Top 5 Areas of protection
We hope you find this infographic useful!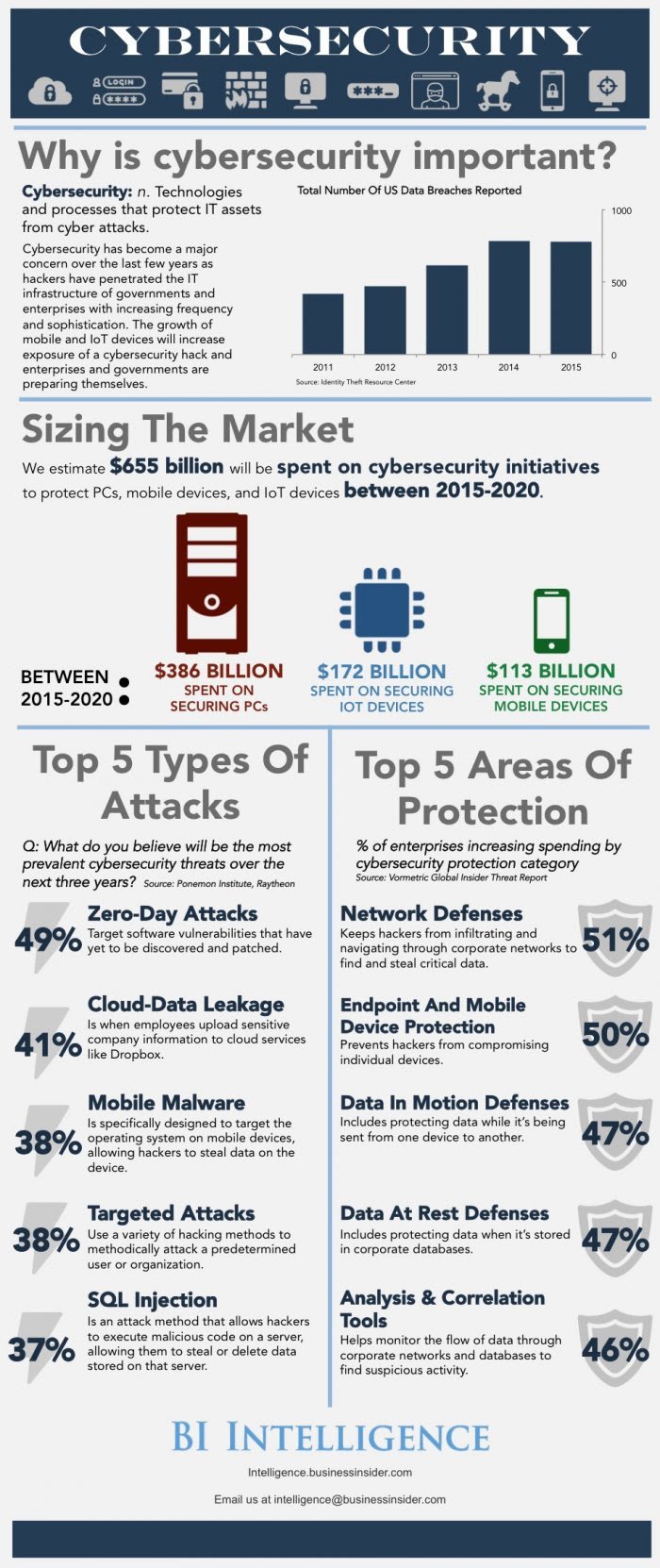 Source: Vine 5
---