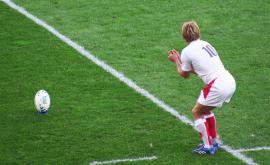 If your team tends to deal with software development, you will use a variety of methods to make things work. There are issues that arise when you work in this field. Since software develops and changes fast, you need to ensure that your team are up to date. That means that you should avoid trying to micromanage everyone. The information that you need will be so vast that it is easier to work as small teams, rather than a massive one.
One of the most popular ways to run a business like this one has to be the agile method. This system is one that allows for a significant amount of change at a moment's notice. If you need your team to have a super fast response time, this idea might just be perfect for you. This system is becoming more and more popular, and it is clear why. When you use this method, it will save you time, money and trouble.
The agile system rests on just one person - the scrum master. This rugby term is now used in the world of tech to signify a project, manager. The person you hire should have the right skills and talents to move your team forward at a fast pace. Only then, can you be sure that you have found the right person for the job. If you feel as though this method might be the right one for you, let's take an in-depth look at all it means. That way, you will know how to set up this system in your place of work.

What is agile?
First, we need to discuss the agile system in a deeper way. Agile software development allows teams to organise themselves. This system means that they can improve the software at a fast pace. It may mean that a group of small groups work together to make sure that something gets done. When a company uses this method, they ensure that there is a continual pattern of inspection. That means that everyone must keep things as up to date as possible.
This method is favorable as it allows businesses to meet their goals. It also means that they will have a fast response when it comes to deal with their customers. Of course, this part of the system is important as it means that they can keep all their clients happy. In theory, this part of the method should make the company strong in the marketplace. The Agile Manifesto was the creation of some of the leaders in the software field. This set of guidelines explains how you can ensure that this method works for your team. Many managers choose to adhere to these guidelines on a daily basis.
What is a scrum master?
You may have heard the term scrum master before, but do you know what it means? Many people use this phrase all the time, but don't understand the real role of the scrum master. When you start using the agile method of management, it is crucial that you find the right person. This project manager will take on the name scrum master. The point is that, like in rugby, this person rallies their team. They make sure that what needs to happen, happens. It is that simple.
When you have a scrum master at the head of your team, you don't need to worry all that much about managing the team. In essence, this person is a communicator. They tell the team what has to happen and how it should happen. They also pass on any information the workers will need when it comes to their role. It is crucial that this individual can deal with these management responsibilities. It's hard to ensure that a team works well as a unit. Without the guidance of the scrum master, it is clear that they might run into problems.
What do they do?
So, aside from their management role, there is a whole lot more to the job of the scrum master. This person has to work with the product owner. They relay information between the team and the owner. That way, they make sure that everyone has the information that they need. It is the role of the scrum master to make sure that they have a cross-functional group. That means that the team needs to work on a set of rules. The product owner has the final say when it comes to what happens to their product and how it develops. The scrum master just has to make sure that all these targets are in place.
The scrum master does not shoulder all the responsibility for the project. If something goes wrong, the entire team is to blame. That is how this project manager differs from other managers. In reality, they just ease change when it comes to the project. If they fail in this duty, it is difficult for the team to work well together.
How can they add value
You may be wondering how these people can add value when it comes to your company. Well, there are some things that you ought to consider first. There are a lot of ways in which this person should add value to your company. First of all, they should help to increase the quality of your processes. That means that they make sure that everything is of the highest possible standards.
Aside from that, they should also ensure that the processes are faster than they once were. Since the product owner speaks to the scrum master, it cuts out a lot of unnecessary work. The job can be speedy since the scrum master has direct contact with the team and the owner. The scrum master is in control, which means that they can take care of the schedule and timeline.
Why hire a contract Scrum master over a permanent hire
If you are considering hiring a scrum master for your company, you have two main options. First of all, you could hire someone on a permanent contract. That means that you will have to keep them on for a set amount of time. Instead, you might want to hire people on a temporary basis. When you get a contract scrum master, it allows you more flexibility than you would usually have. That means that you can use the person for a short period, rather than committing to a long contract. Many employers find that this is the best way to get the right person for their company. If you want to have a level of flexibility in your business, it is well worth choosing a contractor.
Should they be certified or not?
Before you hire someone, you need to make sure that they have the right certification for the role at hand. If the person does not have the relevant qualifications, you might find that you have a problem. If the individual wants to be a certified scrum master, they must have the CSM qualification. Aside from that, it is also useful if they have the CSPO and CSD certificates. When you hire someone, you need to make sure that you ask them about these things. If you find that they don't have these certificates, you may have to ask them to undergo training. Only then, can you be sure that they are ideal for the role.
Where can they add value to your project?
There are many ways in which a scrum master can add value to your project. Of course, as we already mentioned, they can make the project faster than it would otherwise be. They can also save you money and time in the long run. When you hire a professional, you can be sure that they will take the reigns. That means that you don't need to worry about a thing once they start working hard on your behalf. You should find someone with all the proper certificates so that you know who you can trust.
How to I find them?
You can search for the right professional online. You might want to put an advert on a particular tech job site and wait to see what response you get. If time is of the essence, you might wish to trust a recruitment partner with this role. That means that you need to tell the recruiters exactly what you want from your scrum master. They will embark on a search that will ensure you find the perfect candidates for you. When you have these candidates, it is time to interview them and figure out who is right for the role.
Great interview questions for scrum masters
Finally, before you hire someone, you need to ensure that you ask them the right questions. One of the main things you need to find out is whether they can communicate well. Of course, you can judge this part of their personality during the interview. You ought to ask candidates how they would help other team members with their role. You also need to know how they oversee various functions and where they see themselves in a group. These people should be natural leaders. They should be confident, yet never arrogant. You should ask them how they deliver projects and set deadlines. All these skills are essential to their role. When you find someone who ticks every box, you ought to hire them right away.

Source: Vine 8
---