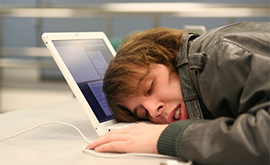 Having come out of one of the worst recessions in recent times, companies are now beginning to feel more confident about growing their teams. However, many companies are taking too long to hire new staff and this is affecting their ability to attract and retain the talent that they need to make the most of this period of economic growth.
With the majority of businesses now in a period of growth, there has been a sudden rise in the number of jobs available. This glut of available jobs has had the effect of changing the recruitment market from client driven to candidate driven. That is to say that, whereas in the past candidates were willing to accept lower pay and poorer conditions to get one of the few jobs available, the oversupply of jobs has had the opposite effect. Candidates can now afford to be picky about which jobs they take and companies need to do more to attract the top talent.
Taking a long time to hire can have disastrous consequences for a business. These include:
Candidates feel undervalued – Taking a long time to make a decision about a candidate gives the impression that you are unsure about them, that you don't care about hiring for this role or that you have no interest in how disruptive it is to candidates.
You will lose in-demand candidates – Good candidates will be wanted by a number of different companies. If you take too long you may lose them to a competitor.
Vacant positions are disruptive to businesses – If you need someone in a role, chances are that not having anyone doing that role is costing your business money.
Vacant positions damage team morale – In most instances vacant positions result in workloads being redistributed amongst the team. Extended periods of increased workload are bad for team morale and may result in you losing staff while you're hiring.
Slow hiring damages your employer branding – All of the above points leave current and perspective staff with the idea that you are not a particularly good company to work for which may prevent you from attracting the best candidates in future.
There are a number of different reasons that companies have seen their time to hire increasing over the past couple of years and all of them are easy to counteract to get the recruitment process back on track.
A lack of streamlined process – In a lot of companies the recruitment process requires the involvement of so many different stakeholders and departments that organising interviews and feedback can become a bit like herding cats. An unnecessary amount of red tape and 'process' are the most common complaints amongst recruiters and candidates. Processes should help make the recruitment process easier, they shouldn't preclude you from being able to hire the people you want quickly and easily.
HR is spread too thin – During the recession a lot of companies downsized their HR and resourcing departments. Now that the economy has recovered companies are looking to increase their hiring and are expecting their downsized teams to manage this. Companies need to remember that if they are going through a period of increased hiring, hiring into their HR teams should be the first thing they do.
Companies are being too picky – During the recession companies were so concerned about making a bad hire that they wouldn't offer anyone but the perfect candidate the role. While this was fine during the downturn, it is now beginning to have a negative effect on businesses. Companies can now afford to upskill employees if necessary and the risks involved in making a bad hire are no longer as terrifying as they were.
It's not all doom and gloom for companies. All of these points can be easily rectified. As with a lot of things however the first step is admitting that you have a problem. There is no industry standard for time to hire. Some roles are really hard to recruit for, some are really easy. As a company you need to be honest with yourself about when things are taking too long and be honest about it with a view to improving things.
Source: Vine 9
---