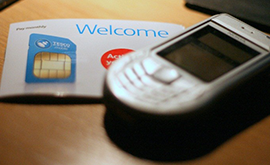 Satmetrix have just released their UK Net Promoter benchmark and Tesco Mobile have easily beaten off competition from other mobile operators to be crowned the benchmark's best mobile provider.
The report which was put together based on the Net Promoter Scores of over 45 major UK brands across ten industries, ranks a customer's 'likelihood of recommending the company'. The research revealed a number of interesting trends with regards to customer satisfaction around mobile phone service.
Across the entire report Tesco Mobile had some of the highest Net Promoter Scores, coming joint third with Freeview with a score of +38, missing out only to First Direct and Nationwide Building Society. Six mobile operators were included in the study with EE ranked in sixth place with a Net Promoter Score of -7.
Mobile operator rankings:
Tesco Mobile
Three
O2
Virgin Mobile
Vodafone
EE
Despite poor scores from a number of the mobile operators included in the study, mobile phone services was one of the highest scoring sectors, narrowly missing out on the top slot to the banking sector. Compared to other sectors both mobile phone services and internet services had high standard deviations indicating that people's experience of these services varies wildly between being very good and very bad.
So what is it that makes Tesco Mobile stand out from the crowd? Given that the operator is operating an MVNO using O2's network, it would be difficult to suggest that Tesco Mobile customers received better service in terms of coverage, speeds or costs. O2 Customers on the same network ranked their operator two places below Tesco Mobile. The only major difference (that I can see) is the administrative and customer services aspect of the business.
Earlier this year OfCom came out with their most recent customer service satisfaction results which claimed that 73% of mobile customers were satisfied with the levels of customer service that they received from their mobile operator. While Tesco Mobile did not appear on the report, EE customers had the lowest levels of satisfaction with the company's customer service. This was reflected in their low Net Promoter Scores.
Perhaps levels of customer service are more important than previously thought. The question for mobile operators is how they can improve customer service to ensure customer retention and how they will go about implementing and managing these changes without any disruption to their current customer service levels.
Source: Vine 10
---